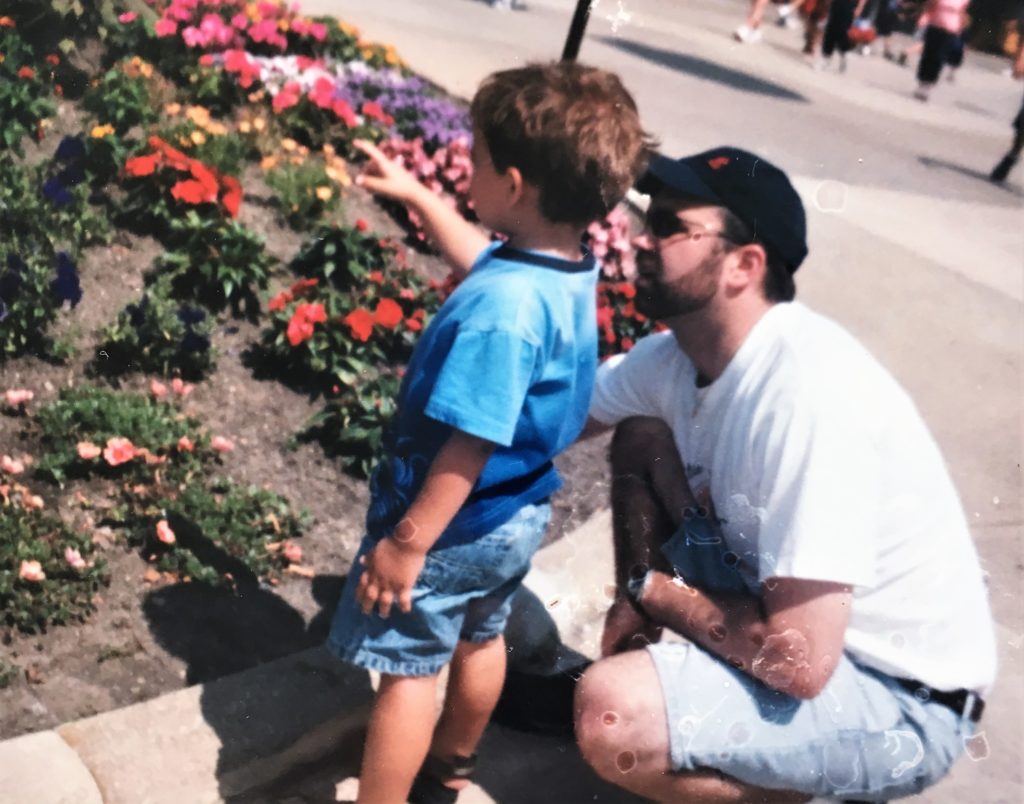 We were at Cedar Point recently. If you're not familiar, it's a roller coaster park in Sandusky, Ohio, about an hour from our home in Cleveland. My husband grew up in the town so it's a part of his life. We have had season passes every year I can remember.

When the boys were small we lived at Camp Snoopy inside Cedar Point. As they grew, we were able to try the many bigger rides they had to offer. On a side note, one day my husband and youngest son did all 13 major roller coasters in one day. I'm still not sure why they did that! They are very proud though.

Joshua embraced the Cedar Point culture, learning all about its history and parent company Cedar Fair. He began having goals to go to all the coaster parks they own. A few years ago, Cedar Point was going to tear down a ride called Disaster Transport. So of course, we had to go on it one last time. I think this was the turning point to Joshua's roller coaster obsession.

Back to our recent visit: I was feeling the hustle and bustle of the day thinking of all the things I had to do when I got home and not really being in the moment of the beautiful summer day with my family. Just at that point we walked past a fish pond with flowers growing along the walkway.

I immediately remembered Joshua at age 3 (ish) walking along that same path and abruptly stopping to take in what seemed like every single flower as he passed. I genuinely think we spent 20-30 minutes in this 30-foot long part of the path. Back then, the time to sit and rest was welcome. It was fun to watch him check out these beautiful details of nature. I can picture him clearly with his arms outstretched, just a bit behind him, leaning forward, assessing each detail.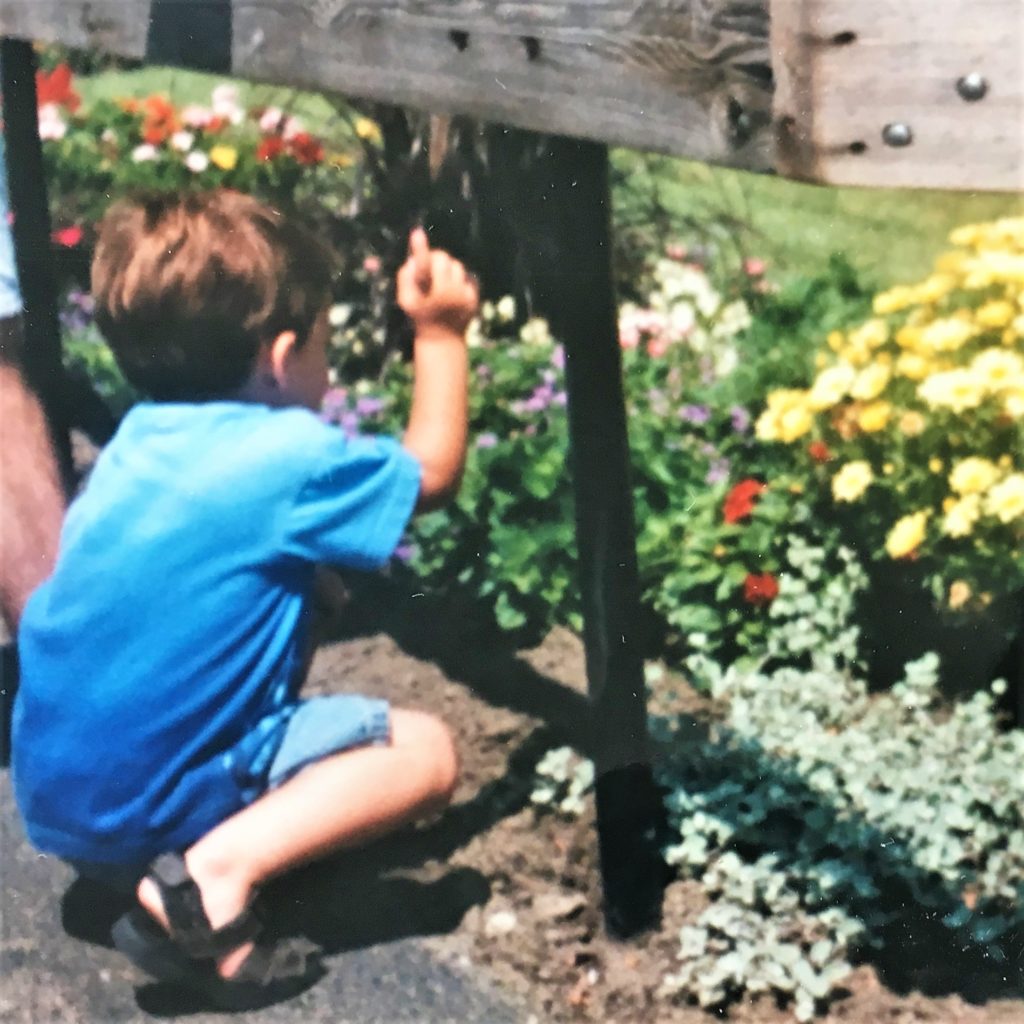 As I recalled this during our latest visit I realized many things, but most of all how glad I am that my sons have taught me so many things. Among which include not worrying so much about what other people think, about trying new things, and about stopping to smell the flowers.

It's so difficult to appreciate the present…without thinking about the past or longing for the future. Just being. Appreciating the little things. It took a child on the autism spectrum to teach me that.