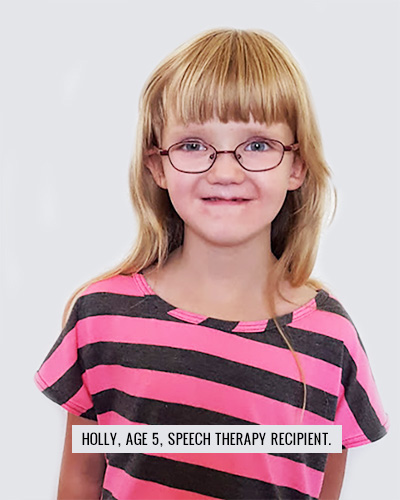 The
Orange Effect Foundation

is dedicated to creating strategic sponsors and partnerships to aid in the funding of research, therapy, education and technology for children with speech disorders.
Simply put...we need your help to ensure that children with speech disorders receive the help they need. There are many ways you can get involved.
Yes...the old fashioned way. You can donate directly to Orange Effect Foundation by clicking on the donate button below. We sincerely thank you for your support.
Or...you can send us a check.
Every donation helps to deliver speech services and technology to those in need.
Orange Effect Foundation
17040 Amber Drive
Cleveland, OH 44111
TAX ADVANTAGES
Gifts to the Orange Effect Foundation are tax deductible to the extent allowed by law.
Become a Corporate Sponsor
Our corporate sponsorship is very simple...your organization commits supporting OEF through both monetary and fundraising support.
For more information on becoming a corporate sponsor, email Joe Pulizzi at joe@theorangeeffect.org.
Orange Effect Foundation Corporate Sponsors include: