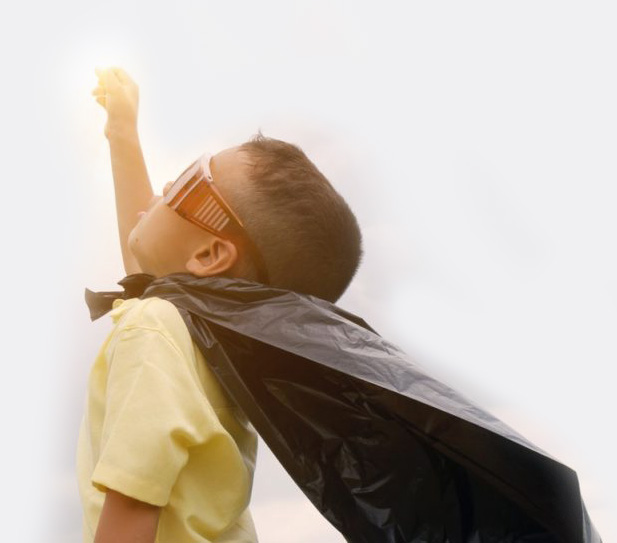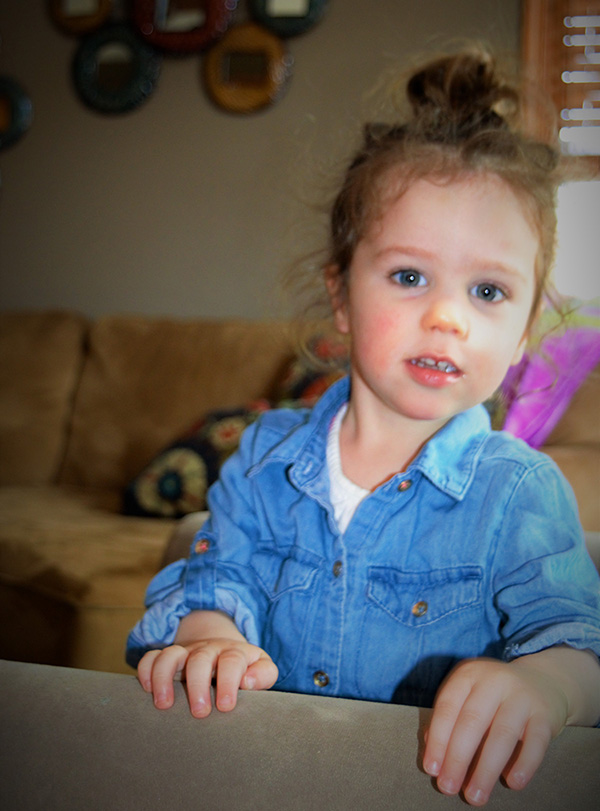 While there are many wonderful organizations that focus on autism and research into speech disorders, there are very few that focus on providing grants to children who desperately need consistent speech therapy or equipment.
That's what Orange Effect Foundation (OEF) does. Simply put, OEF makes sure children with speech disorders receive the speech therapy and technology equipment they need...especially when the children's family doesn't have the financial means.
How It Works
Every quarter, OEF receives grant applications from both providers and families. Applications are open to any and all families. The leadership team (see below) researches and reviews each case and delivers financial grants to those who need it most.
History
OEF, while officially formed in 2014, actually began back in 2001 when the founders' eldest child was born with autism. Early intervention has led them to be a very heartwarming and independent young person.  This family wanted to give back, helping others who have children with autism to receive early intervention too! Early intervention is proven to greatly increase a child's chance for success.
In 2007, Golf for Autism was started, raising and donating over $100,000 directly to the Easter Seals of Northern Ohio, Autism and Speech Therapy Services over the years. After a few years, the team discovered the growing need for the grants OEF currently provides...and OEF was created to fulfill that need, focusing on helping to deliver consistent speech therapy services with reputable partners.
Leadership Team
Special thanks to Dennis Laughlin, one of our original board members, for all his tireless support of the cause until his passing.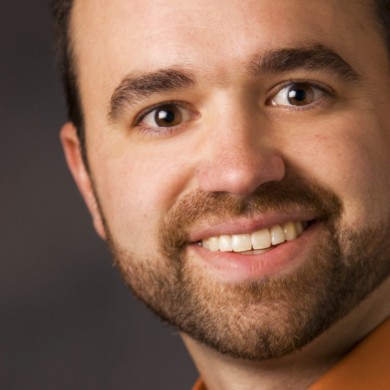 Founder, Board Member
Joe Pulizzi
Joe Pulizzi (he/him) is founder of multiple startups including content creator education site, The Tilt, the content entrepreneur event Creator Economy Expo (CEX), and is the bestselling author of seven books including Content Inc. and Epic Content Marketing, which was named a "Must-Read Business Book" by Fortune Magazine.
Joe is best known for his work in content marketing, first using the term in 2001, then launching Content Marketing Institute and the Content Marketing World event. In 2014, he received the "Lifetime Achievement Award" by the Content Council. He successfully exited CMI in 2016 and consequently wrote an award-winning mystery novel, The Will to Die.
He has two weekly podcasts, the motivational Content Inc. podcast and the content news and analysis show This Old Marketing with Robert Rose.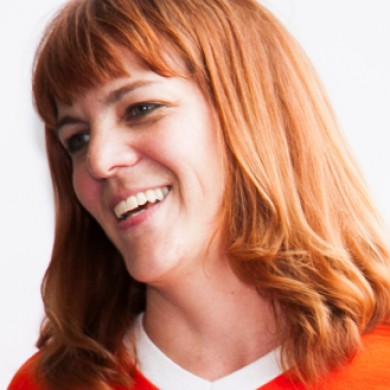 Founder, Board Member
Pam Pulizzi
Pam is the co-founder of the Orange Effect Foundation and currently serves as Treasurer. She worked in the marketing field for the past 14 years, and is currently at The Tilt, an education site for content creators.
Previously, at the Content Marketing Institute, she found her passion to build and lead amazing teams because of the commitment of the staff at CMI. Pam also helped to create Content Marketing World, an event where over 3,500 marketers come together annually to learn and network with the best and brightest.
Pam's background is in social work, and she is raising two children, one with autism, so the opportunity to start and direct this nonprofit is a dream come true. She has been a key leader in the CMI Golf for Autism the past 15 years and a champion for many other nonprofit organizations.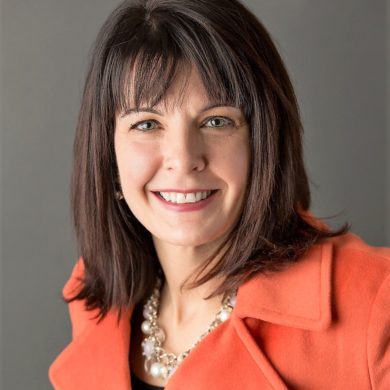 Board Chair
Kristin Erbacher
Kristin Erbacher is a Managing Director within the Middle Market Commercial Risk practice of Aon. Kristin has over 30 years of experience in the insurance industry with a focus in client service and brokerage for mid-size to large property and casualty clients.
Kristin obtained a Bachelor's Degree in Business Administration/Finance from Cleveland State University.
She is a four-year participant of the Susan G. Komen Breast Cancer 3-Day, and a Team In Training participant in the Rite-Aid Cleveland Marathon, 2010-2011, Columbus Marathon 2018.
Kristin, and her husband Bryan reside in Avon, Ohio, with their daughter Addison.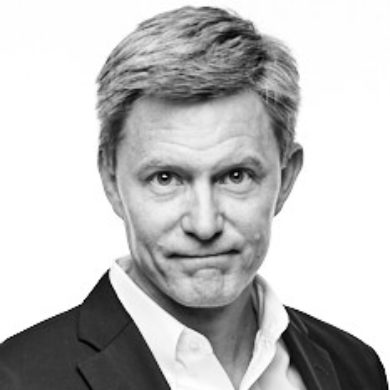 Board Member
Craig Coffey
Craig Coffey is the content strategy and marketing manager for Eaton's Brightlayer digital office offering. Is this role, he is responsible for developing content strategy, global messaging, and integrated marketing communications efforts. He is a 20-plus year veteran of B2B marketing with experience in the publishing, manufacturing, engineering and professional services industries. Prior to joining Eaton, his resume includes stints at blue chip brands including Lincoln Electric, Parker Hannifin and the Caterpillar dealer network.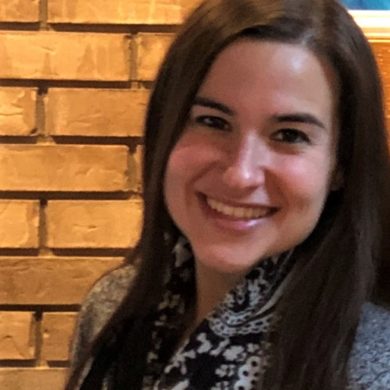 Board Member
Jacqueline Columbro, CCC-SLP
Jacqueline Columbro is a speech-language pathologist licensed by the state of Ohio and holds a Clinical Certificate of Competence from the American-Speech-Language-Hearing Association. She earned her Bachelor's degree at Ohio University in Hearing Speech and Language Sciences and her Master's degree from the University of Akron in Speech-Language Pathology.
Jackie has past experience providing speech therapy in various settings including summer day camp for children who have special learning needs, head start, high school and school-aged children and home health care for adults. She has seven plus years of experience and currently works in multiple skilled nursing facilities and a rehabilitation hospital.
Born and raised in Westlake Ohio, Jackie loves anything and everything Cleveland related. She likes to stay active and enjoys Crossfit, kickboxing, and traveling in her free time. You can always find her running 5K races for charitable causes all around the greater Cleveland area.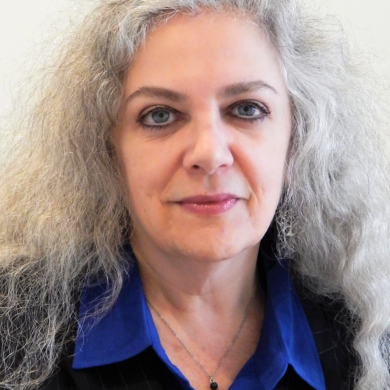 Board Member
Dr. Monica Gordon Pershey, Ed.D., CCC-SLP
Dr. Gordon Pershey is a Professor in the Communication Sciences and Disorders Department at Cleveland State University. She is licensed by the state of Ohio as a speech-language pathologist and holds a Certificate of Clinical Competence from the American Speech-Language-Hearing Association.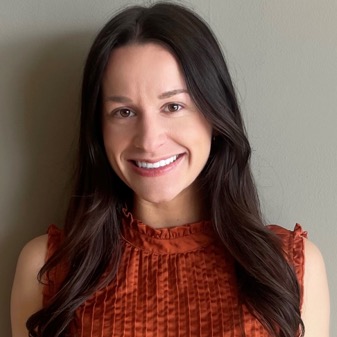 Board Member
Dana Gore
Dana Gore is a Vice President of Employee Health & Benefits at Marsh McLennan Agency. Dana offers innovative ideas and solutions to assist employers in achieving both their insurance goals and overall business vision. She focuses on long-term strategic plans to help clients contain claims costs while providing top level employee health and benefits plans.
Dana received her Bachelor's degree in biological sciences and exercise physiology from Ohio University.
Dana is from Strongsville Ohio, and currently resides in the West Bank of the Flats.  Dana plans to stay in the downtown Cleveland area for many years to come. She is in training for the Cleveland half marathon and plans to run her first full marathon in coming year.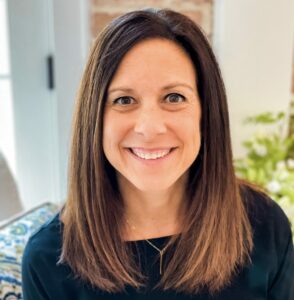 Board Member
Cathy McPhillips
Cathy is Chief Growth Officer at the Marketing AI Institute, overseeing marketing, growth, and customer experience for the organization, including their Marketing AI Conference (MAICON) and AI Academy for Marketers.
Previously, Cathy was Vice President of Marketing at Content Marketing Institute and Content Marketing World, managed marketing and community growth for Share Our Strength's No Kid Hungry campaign, and owned her own strategic digital marketing business focused on restaurants and the service sector. She started her career at two Cleveland advertising agencies.
Cathy was an Ohio University Jerry L. Sloan Visiting Professional in Public Relations, is a Folio: Top Women in Media, and a MarTechExec Woman You Need to Know in Martech.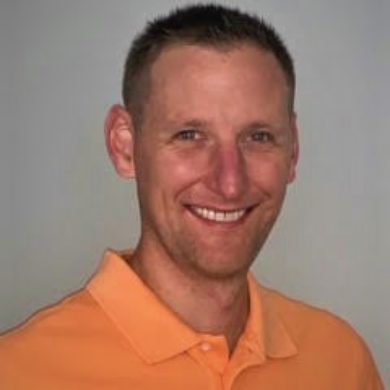 Board Member
Tom Leskovec
Tom has spent over 20 years in various clinical and research settings. He began as an Applied Behavioral Therapist for the Ohio Board of MR/DD, which not only sparked his passion for clinical research, but solidified his strong belief in the effectiveness of early intervention for autism and speech disorders.
Upon graduating from Cleveland State University with his Master's in Experimental Psychology, he began his next position as a Research Coordinator in the Child and Adolescent Psychiatry Department at Case Western Reserve University. At Case Western, he managed their autism research program as well as clinical trials for many other childhood and adolescent behavioral and psychiatric diagnosis.
After Case Western, Tom spent eight years as a Senior Clinical Research Associate where he oversaw biotechnological and pharmaceutical clinical trials to ensure regulatory mandates and Good Clinical Practices were followed by both clinical research sites and sponsors of clinical research. Tom currently works on the pharmaceutical sponsor side of clinical research where he aids in the clinical operations oversight of novel treatment options for rare neurological conditions.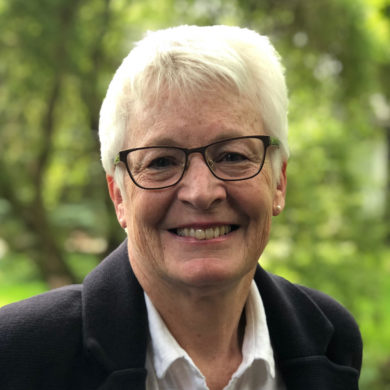 Board Member
Melissa Meehan, CCC-SLP
Melissa Meehan is a Speech-Language Pathologist licensed by the state of Ohio and holds a Clinical Certificate of Competence-CCC from the American-Speech-Language-Hearing Association. She has over 30 years of experience working in hospitals, schools, community clinics, and private practice and is currently working with school-age students in a Lakewood elementary and high school.
Melissa earned a Bachelor of Science from Ohio University and a Master of Arts from University of Cincinnati, both in Speech-Language Pathology. Melissa resides in Lakewood, Ohio with her husband, Kevin, where they have raised their three children. She is an active volunteer for many community events and presently chairs the Keep Lakewood Beautiful organization.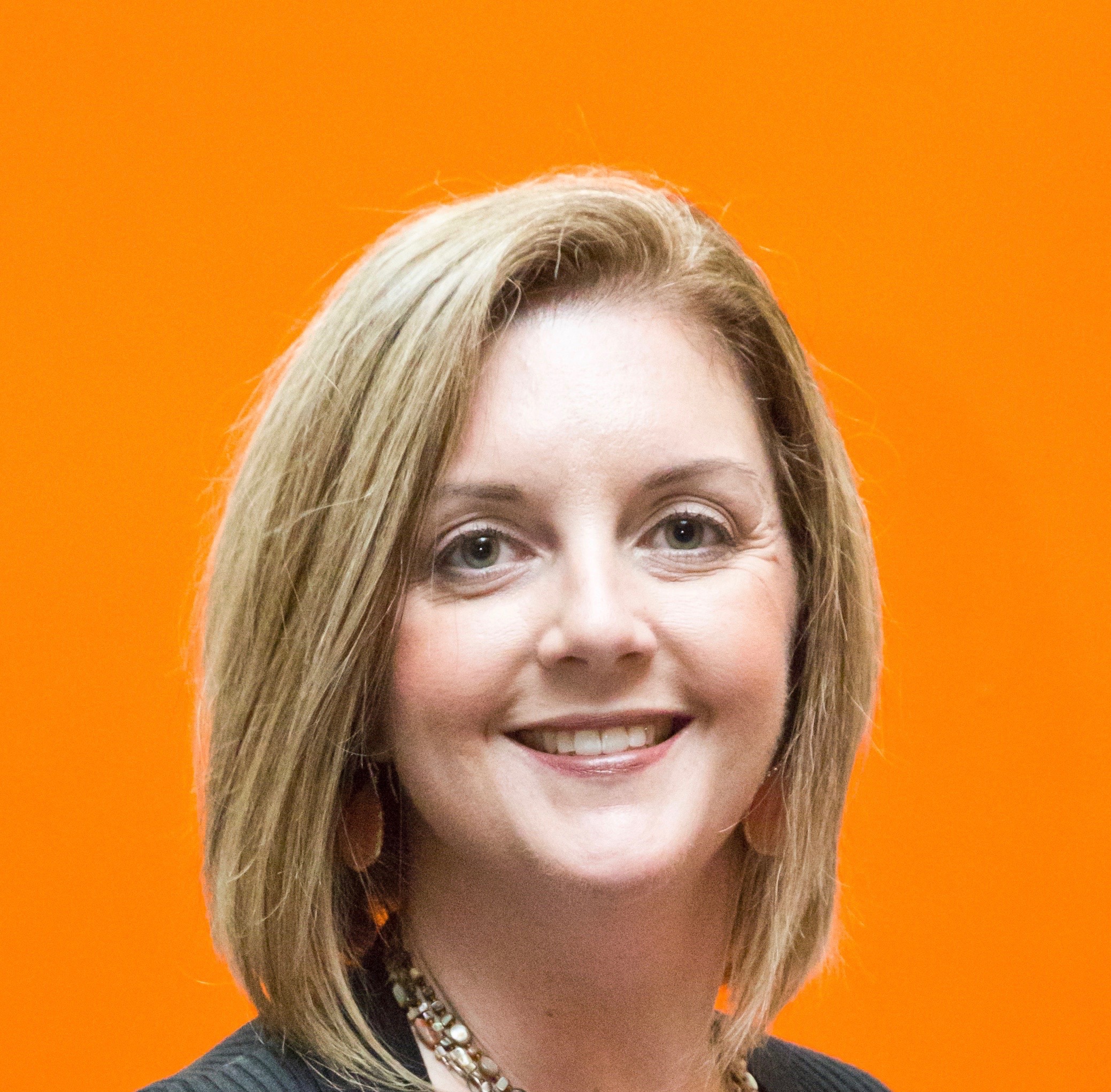 Program Director
Krissy Leskovec
Krissy is a dedicated professional serving as the Program Director for the Orange Effect Foundation (OEF). With her exceptional skills in grant applications, outreach, social media, and program management, she plays a crucial role in driving OEF's mission forward.
Krissy's journey with OEF began during its launch and initial years of growth, where she served as the Program Assistant. Having returned to OEF, her experience and familiarity with the foundation bring valuable insights and continuity to its operations.
Before returning to OEF, Krissy honed her expertise as the Program Manager for the annual Content Marketing Awards program at the Content Marketing Institute. However, her true passion lies in the nonprofit sector. Throughout her career, she has actively contributed to organizations such as The Leukemia & Lymphoma Society, where she served as a School and Youth Recruiter. She also made a significant impact as a Special Events Coordinator for the Bright Side of the Road Foundation. Beyond her professional engagements, Krissy enthusiastically volunteers for various organizations, including the ALS Association, Susan G. Komen, along with Cleveland's West Side Catholic Center and St. Joseph Academy.
Krissy's unwavering commitment to making a difference in the lives of others is evident in her work and volunteer efforts. As the Program Director at OEF, she remains dedicated to advancing the Orange Effect Foundation's mission of ensuring that children and young adults across the United States, who are affected by speech disorders, have access to the speech therapy and technology they require. Through her unwavering commitment, Krissy drives positive change, creates opportunities, and empowers individuals and communities in need to overcome speech-related challenges.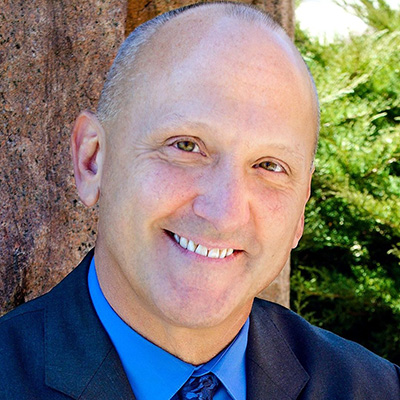 Fundraising Chair
Michael Balzano
Michael Balzano has been a B2B Media Sales Manager since 1997, representing International Media providers BNP Media, Penton Media, Advanstar Communications, and others utilizing e-media, content marketing strategies, and conference and expo sales management in multiple industries.
He also has created, managed, or helped fundraise for more than 50 charity and/or golf events, benefiting the American Cancer Society, National Cervical Cancer Coalition (NCCC), and many other nonprofit organizations.
A graduate of Kent State University, Mike and his wife Darlene currently split their time between his hometown of Cleveland, Ohio, and Naples, Florida.