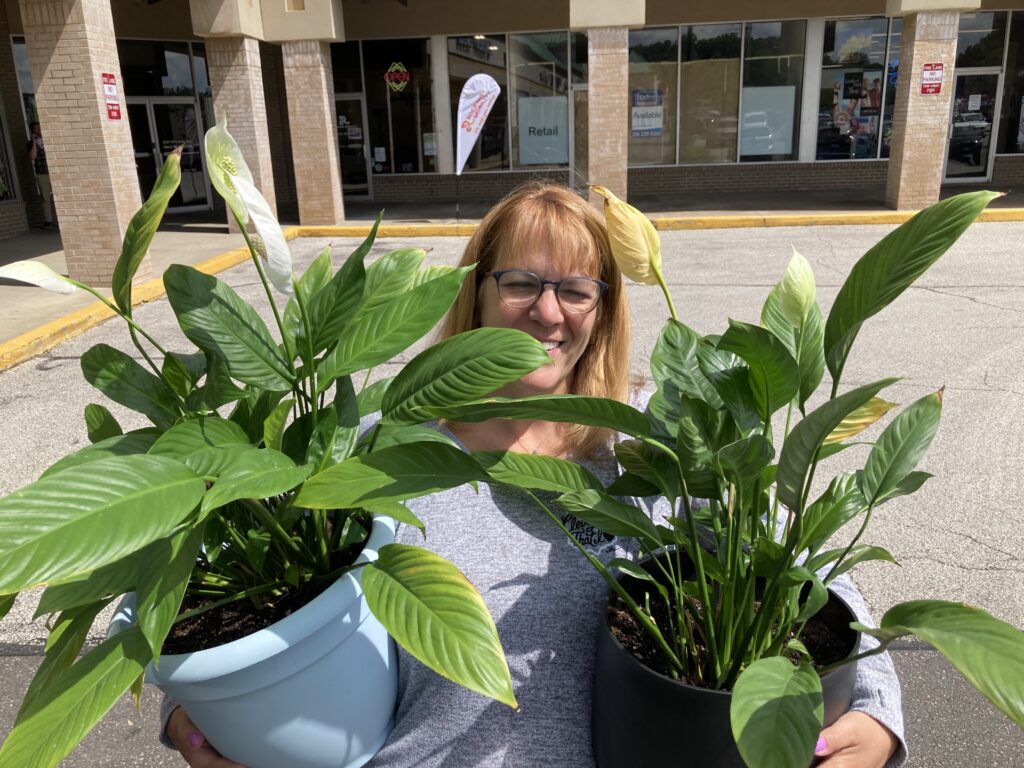 I remember in my teens and 20's how OLD I thought 50 was. I mean, ancient! Now, here I am with the number 5 being the first digit of my age!
I'm doing okay with 50 though. I have to admit, 45 was the rough one for me. If you notice how most places list age groups, 45-54 is a pretty common one. So having to move to that checkbox at 45 was killer. Maybe 55 will be my next crisis age!
As I was taking the big 5-0 in stride, I decided to really try and make a thing of it.
I asked all of my family and friends to consider doing a random act of kindness (RAK) on my birthday. I also said no gifts, but funny cards are great.
One card, from fellow board member Craig Coffey, summed things up best. "Being a day older only matters if you're a banana." Ha!
OEF Program Manager Maureen Stanton also had a fantastic card. It said "A party without cake is just a meeting." There is no truer statement!
Back to the RAK. People were definitely open to it, but there were a lot of questions—what counts, what doesn't, what if xxx, how about xxx…. I told everyone there were no wrong answers. As long as your intent was to do something that day to make the world a better place we were good. Nothing crazy.
I took it a step further and asked everyone to do a quick google form so I could have a little keepsake of the things that were done that day. People could submit anonymously (although I know who you are). Ha again!
I participated in the day as well! (With Joe volunteering to be my driver for the day!) What Joe didn't know was that in addition to helping with my RAK's, he would do one of his own!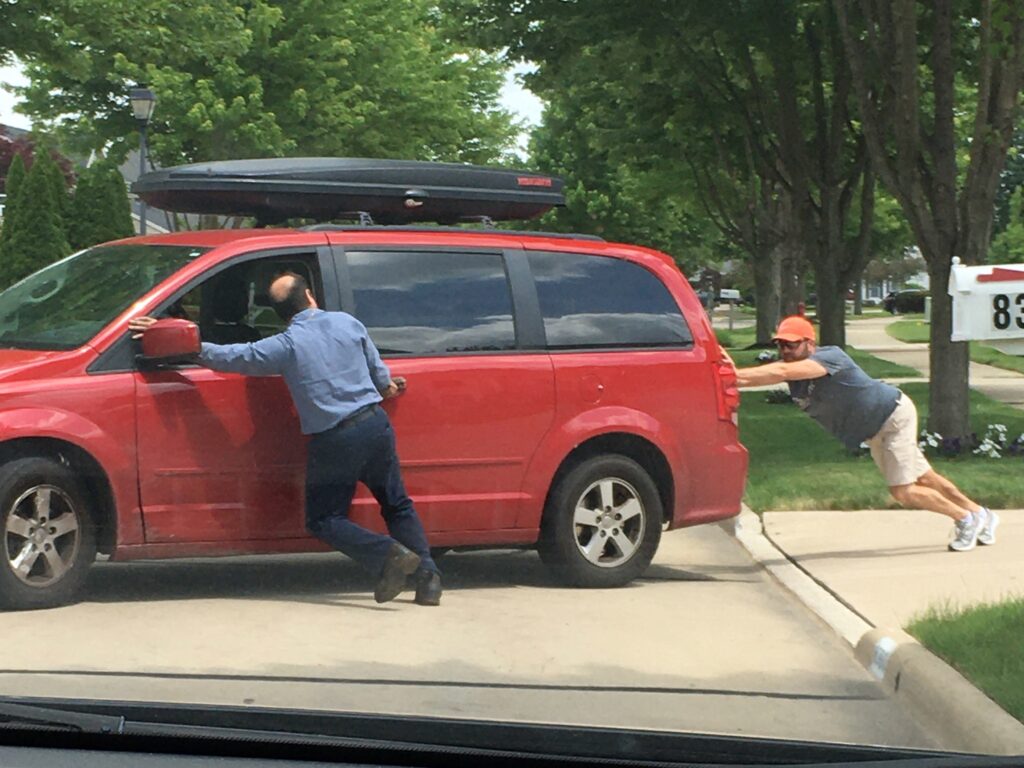 As we were arriving past a stop sign, a car was broken down in the middle of the road. Way to go Joe!
The favorite RAK that I got to do was give out plants. Not just any plants, but Peace Lily plants that had grown and sprouted from a plant given to us at my Dad's funeral 5 years ago! That original plant is now SIX plants! Wow! And four have gone to homes where others can enjoy them.
We also visited a friend in a nursing home, bought lottery tickets for my aunt who loves her scratchers, and made brownies for a bunch of friends who deserve a little sugar in their life.
I had a great surprise too! One friend did their RAK for ME! One of my favorites is soda from the fountain at McDonalds. Many agree they have the best syrup to carbonation ration. So at 8am, there was a knock on the door and when I opened there was a soda! Lucky me! I also can't forget my friends who were on vacation in Italy and who had random people say Happy Birthday via video. You all rock.
A shout out also for those who made donations. From running this nonprofit I know that that is so meaningful to organizations. OEF was a lucky recipient from several friends as well.
The day was a success, but now, how to find ways to continue the fun and the love. We should be kind every day, but there is no denying we get caught up in the hustle and bustle of everyday life. So if you are reading this, maybe you can consider doing a RAK for someone you know. Don't wait until you are 50. Don't wait until it is a holiday or someone's birthday. Just do it because you can. I promise you it will be worth it.