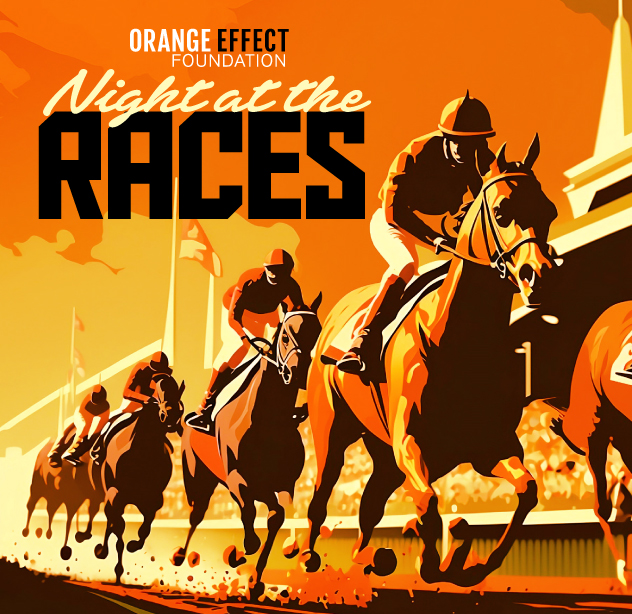 ---
We've written before about fundraising. It's tough. Many organizations have a staff person dedicated to it, because fundraising needs time and attention to be successful.
For the past couple of years here at The Orange Effect Foundation, we've done an event called Silence for Speech. We asked people to go a day without talking to learn what it's like to be a person with a communication disorder. For those who participated, the experience was eye opening. 
Convincing people to try it and raise money from friends and family who might want them to be quiet for a day (LOL) was tough. It was work, and not the kind of pressure we want to put on our supporters. So this year, we are making a shift and going back to a traditional night out for all those who have helped us become the organization we are today, and for new supporters to learn more about our mission to help assure that every child can communicate.
We would love for you to join us Friday, November 3rd (2023) for a night of fun and hopefully winnings. Gather your friends and join us for a Night At The Races!
What can you expect?
10 races you can watch on the big screen and if you want, place a wager ($2) to see if you can guess the winner!
Great food and drink (included)!
Raffles, sideboards and other fun games.
The opportunity to buy and name a horse in the 10th race for the chance at big prizes.
A night of fun!
If you are interested in sponsoring or buying a table or have any questions feel free to email pam@theorangeeffect.org
Look forward to seeing you there!