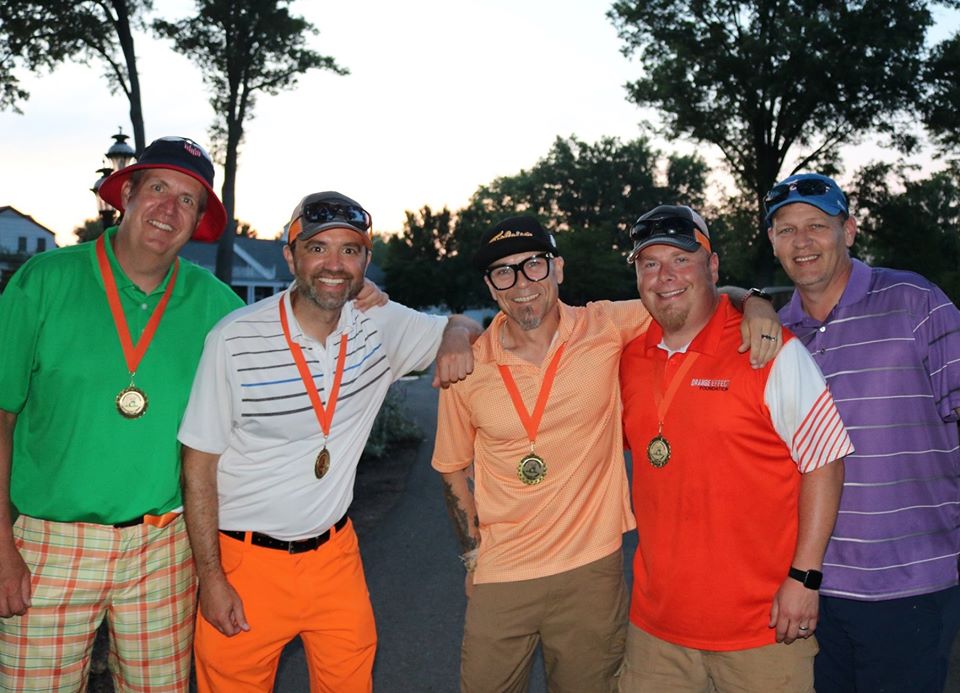 When the lockdowns started in March of this year, I thought it would be the end of Orange Effect Foundation.
Like many not-for-profits, OEF relies on corporations and individuals who generously donate to the cause. Much of that stopped in March.
At the same time, we weren't sure if our biggest annual fundraiser, the Golf for Autism, could even happen. If it was cancelled, the majority of our funding would dry up.
At the beginning of the year I had renewed enthusiasm over the future of OEF and how we could help even more kids get speech therapy. And then, just like that, I thought it was over. I actually had a conversation with Pam, the executive director, about our survival.
On April 20th my friend Mike Balzano, a long-time supporter of OEF, sent me an email with an idea to run a golf marathon. The idea would be to get a couple-dozen golfers to pledge $1,200 in donations and play 100 holes in a day.
I thought it was crazy.
After doing some additional research, I found that it was actually being done around the country…and was working.
As Mike and I discussed the concept, we were still concerned with the appropriateness of the event. After all, many people out there were struggling. Would the event make OEF look insensitive?
We decided to do it.
Two days after Mike approached with the concept we had a finalized brief and operational plan for OEF's 100 Holes of Golf Marathon. We even discovered an amazing platform called Give Lively that could handle the peer-to-peer fundraising. Three days after that we secured the golf course.
On April 29th, nine days after Mike approached us with the idea, we started promoting the event, searching for individuals crazy enough to golf 100 holes in one day.
Of course, some people were tentative about the idea…but the vast majority of people loved it. In a few weeks we secured 28 golfers to play in the event and commit to raising $1,200 for kids who need speech therapy.
I'm writing this post on June 23rd, one day after 27 other golfers and I completed 100 holes in a day at Elyria Country Club in Elyria, Ohio. It took nearly 14 hours and 400 swings to complete. There was a point around hole 68 that someone had to point me toward the next tee box.
I'm tired and sore, but my heart is full. Those amazing and crazy golfers raised over $47,000 for the cause from 420 generous people. What an amazing success. I have a new passion for the power of peer-to-peer fundraising, with another kind of event planned for the Fall (Details to come).
It also taught me a valuable lesson (that I knew and just forgot). When you hit your low point about some idea or concept, that is the moment when the next idea is about to arrive. Sometimes it takes a little shaking up for us to figure out which direction to go in.
Thank you to all the golfers and supporters…but a special thanks to Mike Balzano for pulling me back from the brink.
And by the way, our 14th Annual Golf for Autism is still on. We found a way to make that happen as well (tee times this year/individual carts). I hope you can join us.
Oh…and Mike is now OEF's Fundraising Chair. 🙂