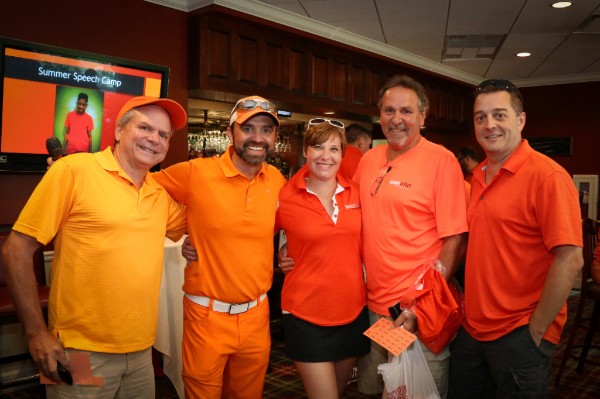 I'm beyond excited to announce the 13th Annual Orange Effect Foundation (OEF) Golf for Autism on August 5, 2019 at Elyria Country Club in Elyria, Ohio. 

The Golf for Autism is our biggest fundraiser of the year. Over the past dozen years, people like you have helped us raise over a quarter of a million dollars to help children with speech delays and developmental issues get the speech therapy and technology they so desperately need.

To date, OEF has provided grants to 127 children in 28 states that pays for consistent speech therapy or speech devices to help these kids communicate better. The majority of the recipients are between the ages of 2 and 11.

Most people don't realize this, but some insurance programs don't cover speech therapy, or don't cover enough of the cost to make ongoing therapy a reality. If a family has to choose between putting food on the table or paying for housing, families often have no choice but to decide against therapy.

This is exactly why OEF exists.

Because of growing demand we are offering two flights this year, one at 8:15am and one at 2:15pm, with everyone coming together for drinks, lunch and raffle prizes.

If you can't make it this year I only ask that you do one thing – give a cash donation, sponsor the event, donate an item or just wish us well. If you can't, please pass this note on to someone who can!

Thank you so much for helping us with this extremely important effort.
Joe Pulizzi
Co-Founder