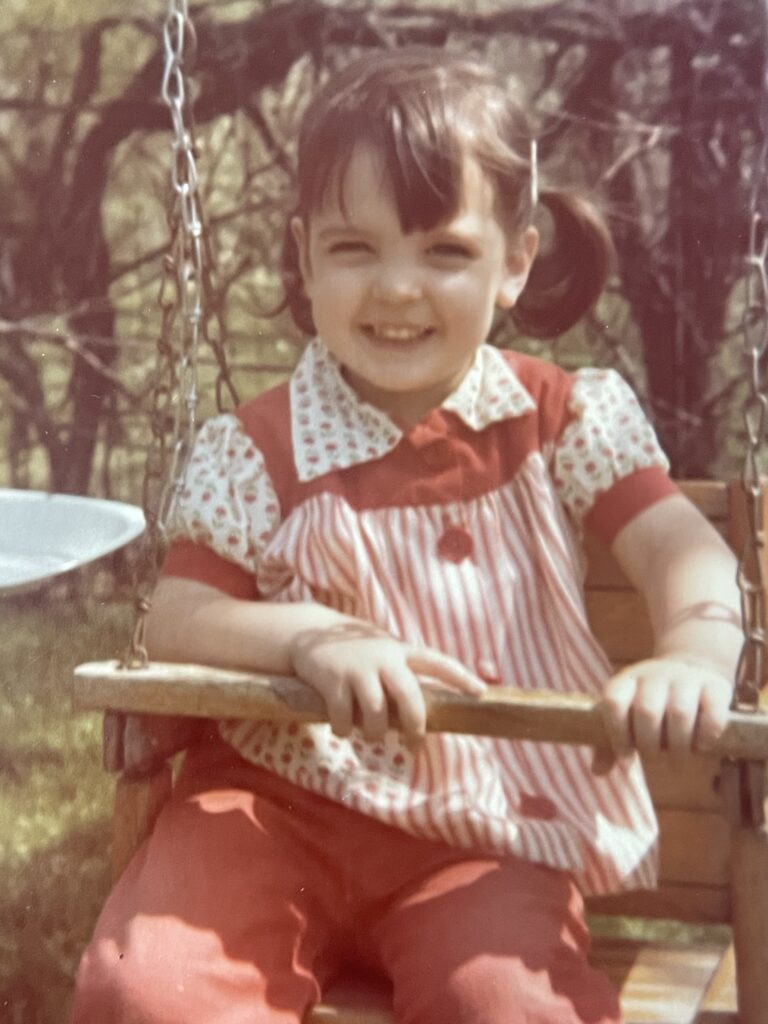 Today's spotlight is on Orange Effect Foundation Board Chair Kristin Erbacher.
What do you do for your day job?
I have been lucky to have an amazing career in the Cleveland insurance industry for the past 30 years. I've spent the past nine years as a Commercial Property & Casualty Insurance Broker for Aon, a professional services firm providing risk, health, wealth & investment, and reinsurance solutions. It's challenging at times but for the most part it is very rewarding on so many levels, especially when you can help clients solve their risk management needs. During my time in this industry, I've had the opportunity to travel and meet some wonderful people, some of whom are now lifelong friends. I absolutely love what I do.
What do you do for fun?
Right now, fun is anything that will entertain our four-year-old daughter so lots of parks, swimming, and outdoor fun at the moment! We love to cook and entertain friends and family for dinners and get togethers. I personally enjoy cross fit, running, and hiking with family. I am hoping to travel a bit more as our daughter gets older.
Tell us about one of your role models or unsung heroes from childhood.
I had many great role models in my childhood. Obviously first and foremost are my parents, Mike and Shirley. They both worked, sometimes opposite shifts/hours, and raised three children. While we didn't have it all, we never went without and they provided us with simple fun experiences and adventures as kids. Those are the memories you keep forever.
Also, my grandparents, whom I loved them so much, are unsung heroes from my childhood. I still remember getting so excited when we would see them. I remember when I was in high school, I got a speeding ticket while driving my friend's mom's car on I-71. I was going really fast…There was nothing worse than having to tell my parents, or so I thought. My mom made me tell my "Pa," and I remember to this day his response. "Oh, Kristy! That's just too damn fast," and the look of disappointment on his face. I still have a bit of a lead foot but I keep that experience in the back of my head any time I'm driving.
What is your favorite animal and why?
My favorite animal is a dog, specifically, boxers. I know this may seem boring, but a boxer is truly the best companion a human can have! I've rescued two boxers over the past 17 years and love them like they a child. They have great personalities and are so good with people and children. I love that they wiggle their behinds when they're excited! However, our boxer Zoe is almost 10 years and she snores really loud, sometimes waking us up at night.
When you were young, what did you want to be when you grew up?
I don't remember from my really young years having any aspirations of becoming a teacher, doctor, etc. Nor do I remember having much direction or drive towards a certain career path in high school, except that I liked accounting. I did have a brief desire in my early 20s to become a lawyer, but I chose to stick with the insurance career path.
I had to ask my mom and she told me I always talked about wanting to be a mom. For a long time I didn't think that dream would come true, but it did in 2018 with the adoption of our daughter, Addison. This came much later in life compared to most, but being a mom is truly the best job I've ever had.