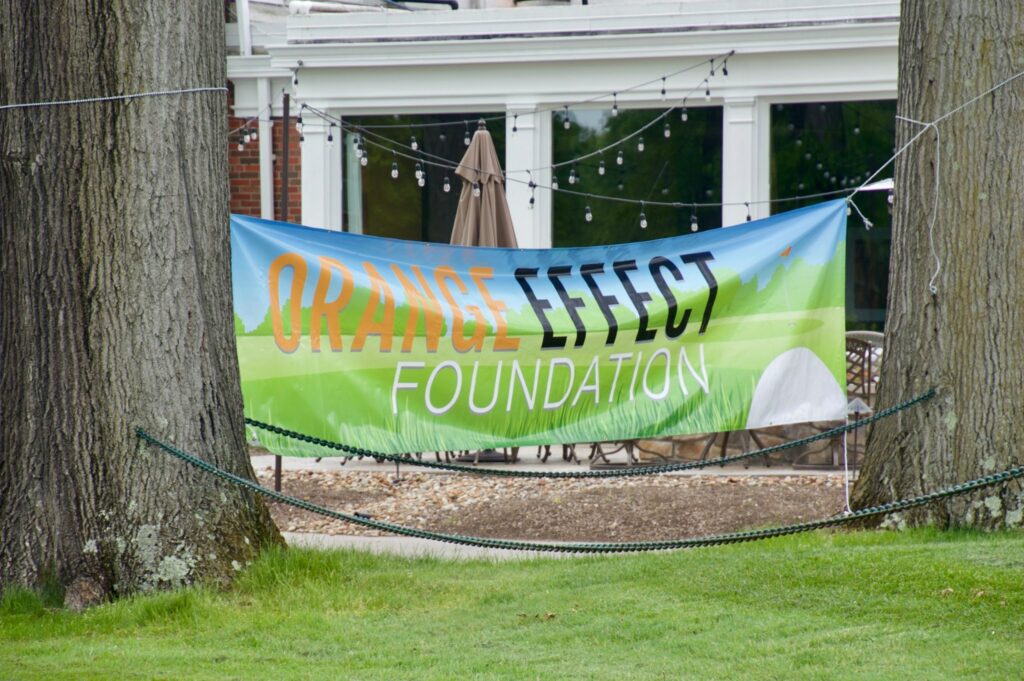 It was April of 2020. The world was in a bad situation because of COVID-19. There was a lot of pain in too many places.
Small not-for-profits weren't spared. At the time, the Orange Effect Foundation raised money through its annual golf event (OEF Golf for Autism) and through generous individual and corporate donations.
At that particular moment, many of the donations dried up. I'm sure you can remember. Nobody knew what was to come next.
So more pressure was put on our annual golf event. But we didn't know if we could even have the event. A gathering of 150 people seemed insane.
The OEF board was at a loss. As co-founder, I wasn't sure what to do. Maybe we did enough. Maybe it was time to move on. It felt like we were out of options.
A few days later my friend (and now OEF fundraising co-chair) Mike Balzano came to me with an idea. What if we had a golf event, but with a twist? We could hold an event where about 20 people would golf the entire day, and raise money by golfing 100 holes in a single day.
I'd never heard of such a thing, but golfing 100 holes in a day was something that many organizations found success with. Could we get enough people together, and could those people raise money for kids who need speech therapy?
Long story short is that the event happened, and it became our biggest fundraiser in OEF history.
Last year's event eclipsed $50,000. This money went directly to children across the United States who could not afford speech therapy or special equipment to communicate more effectively.
We still have an opening for a couple of crazy golfers, so if you are interested please sign up here. But for the rest of us, we just need your support. Go to the OEF 100 Hole Marathon page and back your favorite golfer. Remember, everything you donate goes straight to the kids who need it the most.
Thankfully, in April of 2020 we didn't give up. Since then, we've been able to support 287 kids in 34 states. While this is great, we need to do better…and we need your help.
Thanks for all your support.