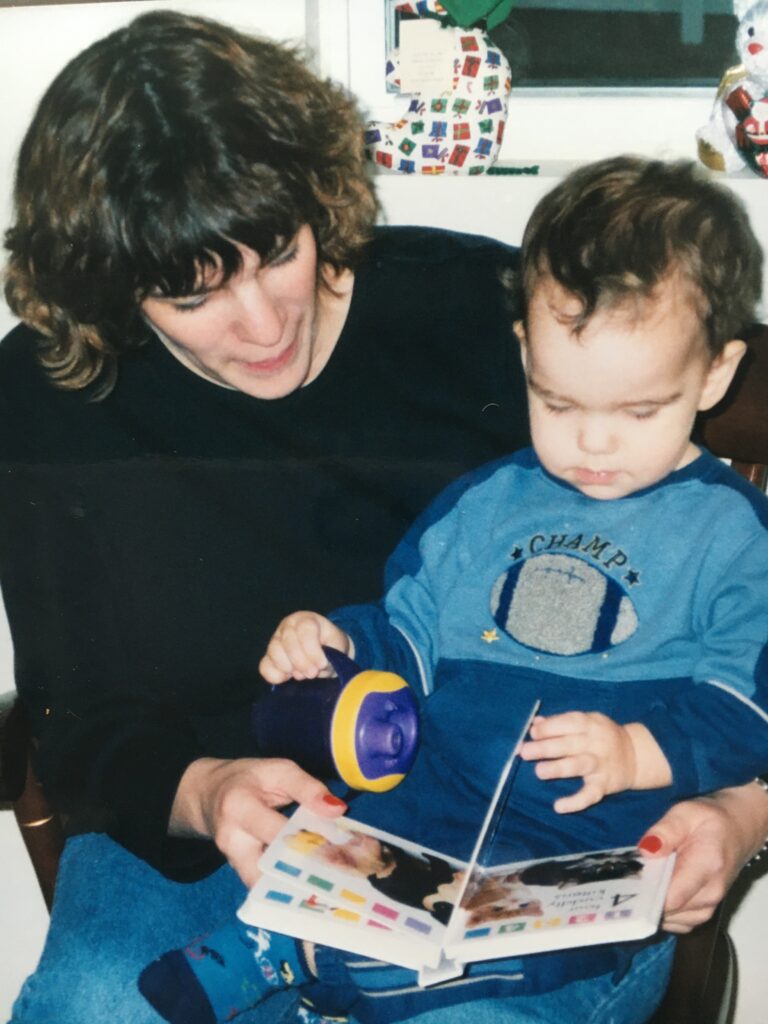 The holiday season is quickly approaching and if you're like me you may be doing your shopping online this year. That could be due to the pandemic, or time restraints that come with working and parenting, or simply because it is easier.
That said, I am also a huge proponent of shopping local. So while the links below are to Amazon, please consider seeing if your local community toy store has them and may have a curbside pick up option or even delivery.
Here in the Cleveland area, for example, the folks at Learning Express have online shopping and curbside pick up.  
The toys below are purely my own recommendation based on toys I remember my son engaging with well! Feel free to send me your top picks to add to the post.
Great for travel and developed by Speech Therapists this fun toy is a great way to talk about animals and where they live.
Why I like this:  There are so many variations to this. Identifying the animals is a great way to work on word sounds but then taking it to the next level and placing the animals in the different habitats is great for kids too. Josh would get very frustrated when I put the animals in the wrong habitat (which I did on purpose so he would have to tell me "no" or ask me to move it).
Great focus on sounds with over 100 words. Also includes the use of melodies to make learning fun.

Why I like this:  While my first choice is print books (see number 5), I remember how well Josh responded to the immediate gratification that comes from a toy like this. Pushing a button and having the sound magically happen was appealing to him and it was clear he was learning. 
Ideal for learning shapes and colors.

Why I like this:  The toy we had was smaller, only 6 eggs, and the case was blue. We spent so much time with this toy it's a very strong memory for me. When we needed to practice one word communication, I would try to get Josh to ask me for the shape or the color to match the one in his hand. It would frustrate him sometimes because he just wanted to match them and put them in the holder but he liked it SO much that he would try and it was a fun way to work on some of those sounds.
Great for memory and matching.

Why I like this:  First of all, Josh and I both love matching games. It's good for the brain. But I especially love this particular game because it can be used at such a young age (they say 18 months). My other absolute favorite reason is that you have to move around. You can scatter these all over the house if you want. It's so important for toddlers to burn that energy, have fun, and learn. This game is the trifecta for that.
5. BOOKS BOOKS BOOKS – Patty Cake Book

Even in this digital age tactile books are more important than ever. This one is a press and sing along that is very engaging and entertaining for toddlers.

Why I like this:  Well, it's a BOOK. I remind the kids that having a book with you at all times gives you something to do at all times. Books don't need charging. They don't have a minimum or maximum time allotted to read them. They let you use your imagination and they take you away to so many different places. For the toddler years, reading to children is almost critical. A study published in 2019 that involves MRI images of children's brains shows that taking away screens and reading to kids younger than five years old  boosts brain development. See 15 more reasons why reading to your kids is so valuable.
Sidenote if you are using Amazon. None of the links above are affiliate, but did you know that Amazon Smile will donate a portion of your Amazon purchases to charity? Here's how to get started:
Go to https://smile.amazon.com
Right under the search bar is a space for you to select your charity of choice. Do you already use Smile for your favorite charity? Good for you!
If you don't…type in Orange Effect Foundation
Start shopping!