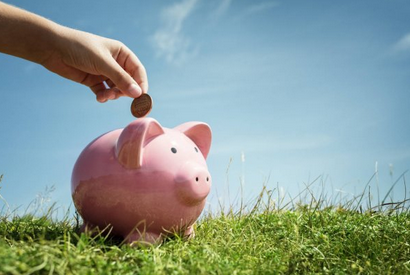 As a father of a son on the autism spectrum, I was always looking for ways to interact with my son outside of his ongoing speech therapy sessions. Like many children on the spectrum, my son was fascinated with toys like LEGO bricks, but also with numbers.
Since I had a passion for investing myself, I believed that would be a perfect area to bond, as well as learn, with my special needs' son.
Open a Custodial Account
All major brokerages give you the opportunity to open a custodial account. I prefer an UTMA (Uniform Transfers to Minors Account), which basically means you can invest in stocks, real estate or anything else of value. The UTMA custodial account is set up in your child's name, but the parent or guardian has control over it until the child becomes an adult. If your child has serious disability issues, the parent may run the account a bit longer.
Once the account is set up, then it's time to invest. You and your child can research stocks and then decide which ones to invest in. My sons chose Apple, Disney and Under Armour as their first stocks. It was fun to see my son go into the Apple store and speak about how he owned part of the company. It also gave us many opportunities to talk about the company and whether to invest more.
Then, over time, we would deposit more funds into the account after my son received money from birthdays or special occasions.
Recently, in addition to brokerages like Fidelity and TD Ameritrade, a number of apps have become available that allow for UTMA custodial accounts. Apps like Stash and Acorns Early may offer a better digital experience for your child as they are a bit more kid friendly (for use with their devices). All in all, they do the same things as the main brokerages, but may allow for more fun.
And that's it. Today, as my son has grown older, he now deposits $20 a month into his brokerage account, and then automatically invests that into the ETF or mutual fund of his choice. He's seen his first stock (Apple) increase by over 400% while he's owned it, so he's become a big believer in choosing solid companies to invest in and then holding over time.
And the best part? I've been able to share this experience with my sons for over 10 years now. It has been, in a word, invaluable.
Good luck!