April is Autism Awareness Month. We're sharing a story about one individual's support for the autism community.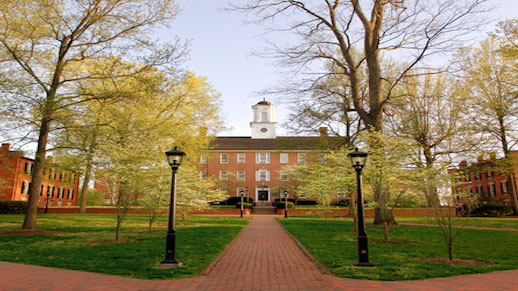 Hello! I'm Dana. I'm a Cleveland native who graduated from Ohio University in 2018. During my years at OU, I was an active member of Alpha Xi Delta Pi Chapter. This chapter inspires women to realize their potential by providing opportunities for sisterhood, leadership, knowledge and service. For me, what was most important was our philanthropy – Autism Speaks. Since 2009, my chapter has raised more than 10 million dollars for Autism Speaks.

The month of April is incredibly important to all of the families, friends, and others connected to someone with autism. It is also important to me and all of my sisters in Alpha Xi Delta. April was always a major fundraising month for the Pi Chapter, as we held one of our annual philanthropy events and participated in the Autism Speaks walk in Columbus, Ohio. It is important to acknowledge this month and its importance to the community of those affected by autism despite the current state of the world.

As mentioned previously, while being an active member of Alpha Xi Delta, April was our time to shine, literally! In addition to hosting our main philanthropy event, we replaced our outside spotlights with blue light bulbs, to raise awareness about autism. Other sorority and fraternity houses followed in solidarity of our philanthropy, Autism Speaks.
We sold blue puzzle piece cookies at the student center one week, held student taco nights another week, and had our annual football tournament, all during the month of April. All of the events drew a great crowd and were a fun, interactive way to raise money and educate others on autism awareness and what Autism Speaks does to help those affected.

My passion and desire to be able to give back didn't go away after graduation. I have grown up with a sister with her own learning disabilities and feel as though my time in Alpha Xi Delta has allowed me to connect with her more as I have become more compassionate to those that are different than myself. I was and continue to be around children and adults with autism while helping out with my sister as she navigates day to day life. As I continue to grow personally and professionally, I am making it my mission to keep finding ways to give back, especially during the month of April.
Thanks for reading!
Dana
Dana Gore is the Vice President for Employee Health & Benefits at Marsh & McLennan Agency LLC