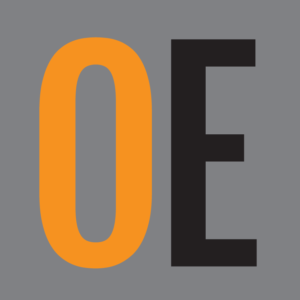 CLEVELAND – Oct. 3, 2016 — Strengthened by the tremendously successful annual Golf for Autism event held in August, the Orange Effect Foundation announced today that it has awarded five grants for speech therapy and assistive technology. These grants will empower five more children and young adults, helping them to transform their lives.
One eighteen-year-old recipient received funds to purchase a device that minimizes stuttering. Although there is no cure for stuttering, this device recreates the "choral effect," a significant reduction or elimination of stuttering when an individual speaks or sings in unison with others. The goal is to restore self-confidence when speaking, enabling the recipient to move forward with personal achievement goals that include increased social engagement and economic independence.
Another recipient will receive assistance to purchase a device that enables him to more fully participate in school and interact with his teachers and classmates. Currently frustrated by his inability to communicate, this device will provide the recipient with the ability to express his wants and needs, make choices, and engage socially with peers. His mother and his speech therapist believe that this assistance will help to make a big difference in his life.
Funds were also given to children who continue to make gains in speech therapy, but who exhaust their insurance coverage after only a few months or for whom insurance does not meet their needs. The Orange Effect Foundation works directly with the therapists for these recipients to pay for speech therapy sessions after the insurance runs out. One parent expressed the pain of knowing her son is frustrated by his inability to communicate. She believes the Orange Effect grant will enable him to make significant strides toward more effective communication.
"Our goal is to empower children and young adults with the tools they need to lead full and happy lives," explains Orange Effect Board Member Cathy McPhillips. "Raising self-esteem and building confidence simply by enabling communication is a truly rewarding experience."
The Orange Effect Foundation empowers children and young adults with speech disorders to effectively communicate through therapy, education, research, and technology resources. The Orange Effect Foundation awards quarterly grants through a competitive application and review process. The next grant application deadline is November 15, 2016. For more information and to obtain a copy of the grant application visit theorangeeffect.org
About the Orange Effect Foundation

The Orange Effect Foundation strives to make sure that every single person has the ability to communicate. The foundation, while officially formed in 2014, actually began back in 2001 when the founders' son was born with autism. Early intervention has led him to be a very heartwarming and independent young man. The Pulizzi family wanted to give back by empowering other children with the therapy and tools they need to communicate effectively.
In 2007, Golf for Autism was started, in time raising over $100,000 for autism and speech therapy services. Next year's event will be held on August 7, 2017. For more information, please contact info@theorangeffect.org