The Orange Effect Foundation supports early speech therapy—and for one family, helps a child find words to express her delight.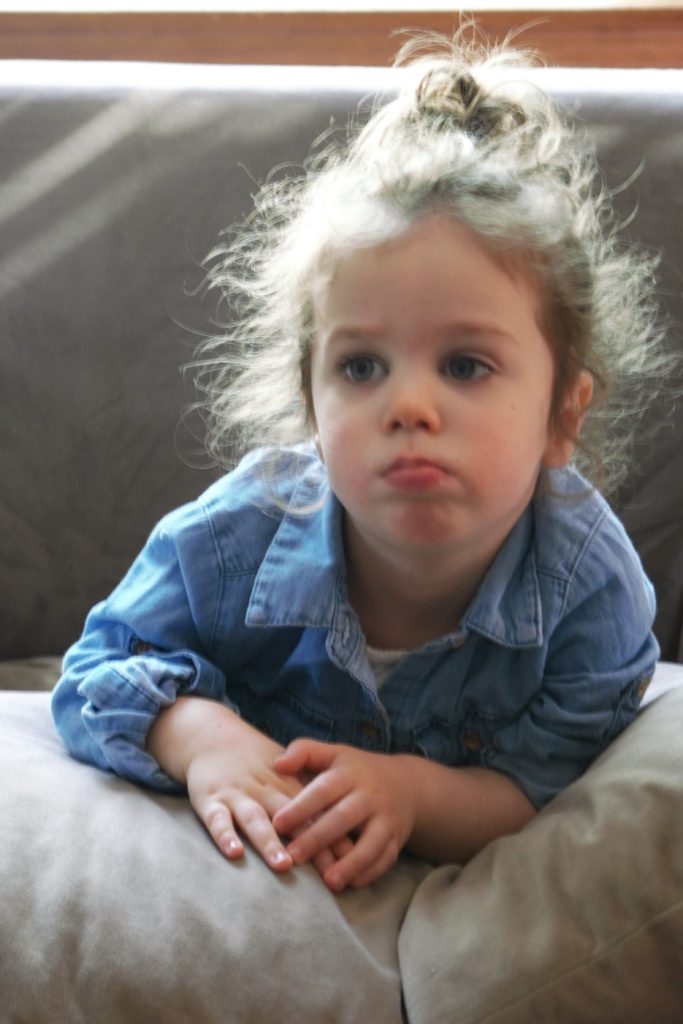 This post originally published on the OEF blog on August 4, 2016. Due to its popularity and valuable information we are reposting it here for you. 
At two years old, Bridey loves to paint and get messy playing outside. Her mom describes her as a free spirit with lots of love and affection to spread around to her three siblings—all under the age of 4. Yet when Bridey was 16 months her mother Kelly noticed she wasn't acquiring language as quickly as her siblings at that age. "Months passed and her speech wasn't developing. I could see she was frustrated because she wasn't able to express what she needed," explains Kelly. She took Bridey to specialists for multiple evaluations, but she was told repeatedly that the little girl didn't need any special services.
It would be another year, and many specialist visits and evaluations before Kelly finally received confirmation of what her instincts told her: an intensive evaluation revealed Bridey had a language disorder—one that would benefit from immediate, weekly speech therapy. "I was relieved," says Kelly, "I walked out of that office and wanted to cry. Finally someone confirmed what I could see all along." The relief, however, soon turned to dismay. Bridey's therapy would cost $300 per week and the family's insurance policy would not cover the services.
"Effective communication is fundamental to all aspects of human functioning, particularly learning and social interaction," according to the American Speech-Language-Hearing Association. For children who have speech and language barriers, speech therapy gives them critical tools to succeed socially and academically—and the earlier therapy is delivered, the more successful the outcome is likely to be.
Ever the researcher, Kelly began searching for organizations that would help pay for Bridey's much-needed services—a sum the family could not afford with one income and four young children. She discovered the Orange Effect Foundation, a nonprofit established by Joe Pulizzi, founder of the Content Marketing Institute, and Pam Kozelka, chief operating officer of CMI. The foundation supports children and young adults with speech disorders by funding therapy, education, research and assistive technology. "Whether it's a family that needs early intervention and can't afford it, or a teenager who needs a special typewriter to communicate with family members, we want to support activities that make measurable differences in children's lives," says Kozelka.
After applying for assistance to the Orange Effect, Kelly learned in just one month that the family would receive a grant equal to 18 weeks of services, beginning immediately. "We got the news on St. Patrick's Day and we were so thankful," shares Kelly. "With this grant, Bridey will receive speech therapy until the age of 3, when she will qualify for services from her school district."
In just six weeks, Bridey has made remarkable progress. "She gets so excited when she says something and we understand," says Kelly. "When she said 'Woody' for the first time and we brought her favorite Woody doll, her eyes lit up. This money has made a huge difference to Bridey and our family."
Find out more and donate online.