Dear Kayla,
Hello, my name is Mike. I'm so glad you are an Orange Effect Foundation grant recipient! I know someone who also received speech therapy. He was a young boy when he started going to sessions, probably about your age, and last year he graduated from high school with honors. He now goes to college! I'll bet you will do big things too.
My job is to help The Orange Effect raise money so we can pay for therapy and speech devices. Last year, we weren't sure if we could do anything to raise money because of that stupid virus. My friends, Pam and Joe, who are the masterminds of The Orange Effect, called me to see if I had any ideas. One idea came to mind, something called a golf marathon where a bunch of people play 100 holes of golf in one day and ask others to donate money to sponsor them.
I'm not sure what you know about golf, but normally people play 18 holes and go home. But 100 holes? That's crazy! But we decided we could stay separated, social distance, and raise money. Pam and Joe thought it was worth a try.
And it worked! We raised a whole lot of money and were able to help a bunch of kids get speech therapy and speech devices.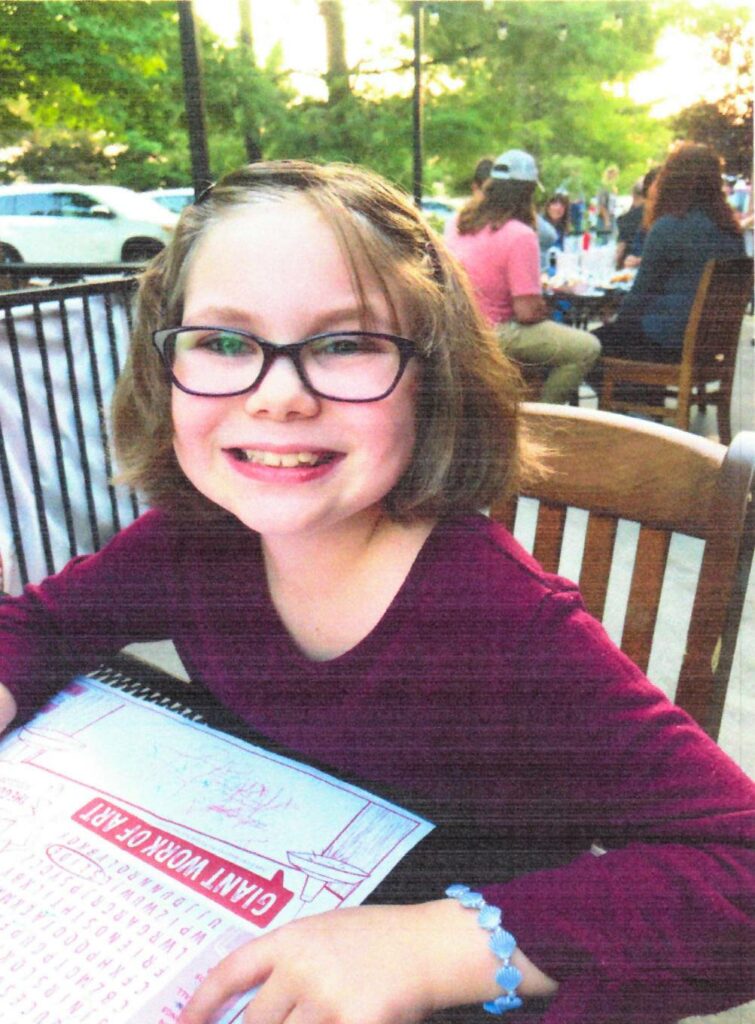 This year, we decided to do it again. But this time, each of the golfers were asked to play specifically for one Orange Effect kid. And guess who I got? You!
People seemed sad and tired from the virus this year. But when things didn't look good, now we golfers could look at the picture of the kid we were playing for and get motivated because we knew you were counting on us. 
28 people golfed this year. When we started in the morning, the moon was still up in the sky. And when we were done, the moon was back out shining brightly. It was a long day, but we all did it—we golfed 100 holes and raised money for The Orange Effect Foundation.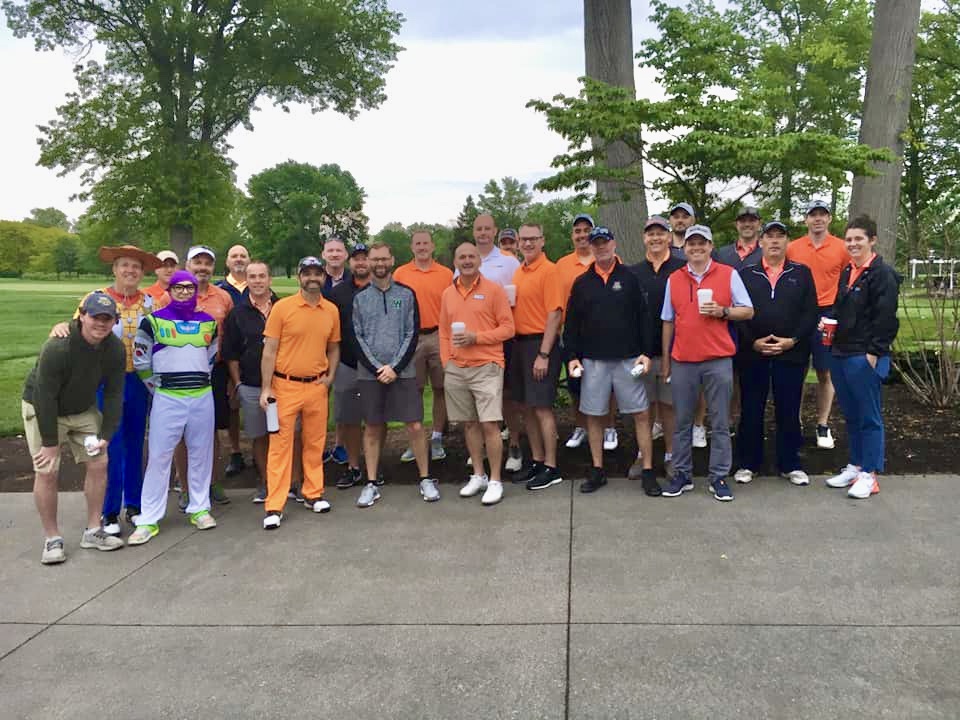 Together, we raised more than $54,000 (which is a lot more than last year)! This means that a lot of kids are going to get the speech tools they need to succeed. 
Thanks for letting me represent you. Good luck to you, but I don't think you need it. You are working hard at speech therapy and that takes a lot of determination and practice. Congratulations on doing such a good job and keep up the great work!
Your friend,
Mike