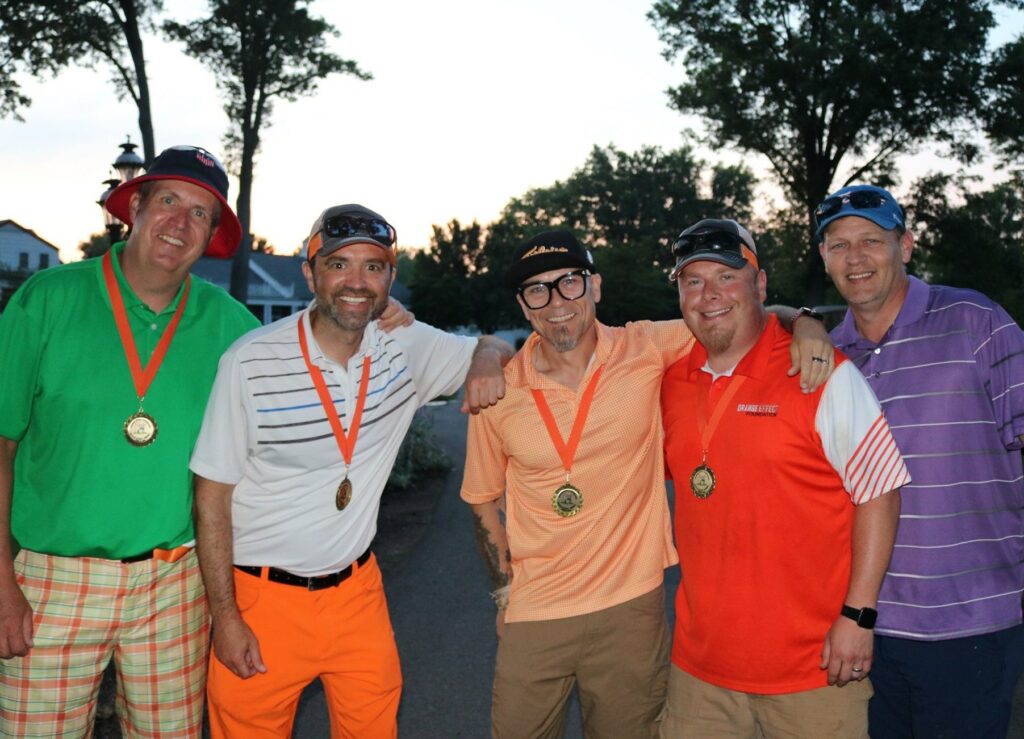 Last year, it was desperate times in the fundraising space. Of course, this was not only for Orange Effect Foundation, but for almost every not-for-profit organization who survived on in-person fundraisers.

During and after the lockdowns, we were unsure whether we'd be able to run our biggest fundraiser in August, our annual OEF Golf for Autism. In addition, donations were harder to come by since so many people were struggling.

Thankfully, our fundraising co-chair Mike Balzano had an idea…and that idea was to safely get about 30 golfers together, each committing to golf 100 holes in a day. Then, each golfer would raise funds for their "marathon" participation.

I honestly didn't know what to expect…but last summer, the inaugural OEF 100 Holes of Golf Marathon launched to simply amazing success. People were so generous in their giving and together we raised almost $50,000…and we did so in a safe environment for all involved.

Well…of course…we are doing it again. The second annual OEF 100 Holes of Golf Marathon is May 24th at Elyria Country Club. Golfers can sign up and those who want to donate can pick a golfer and donate specifically to them. Just go to 100holes.info.
And the best part this year? Each golfer will be playing for an Orange Effect grant recipient.

Thanks again for all your support.