Dana Gore is the newest member of the Orange Effect Foundation Board of Directors. You can read more about her here.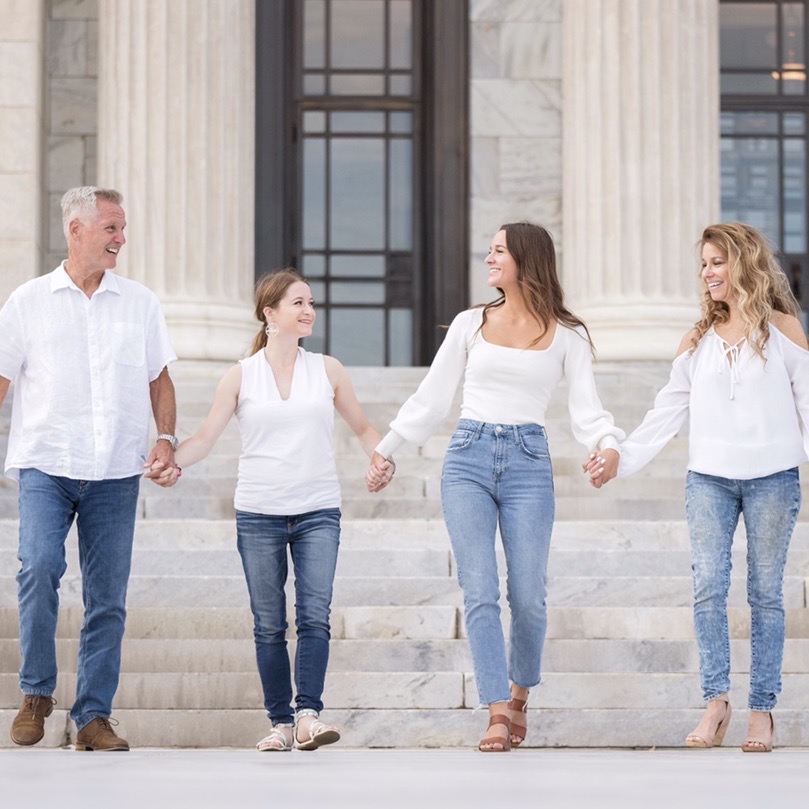 Being a mother, at least from the outside looking in, seems to be the hardest job one can have. Moms are on-call 24 hours a day, 7 days a week, 365 days a year. More than the standard full time job, with no compensation. This sentiment is captured in one of my favorite quotes about motherhood: "A man may work from dusk to dawn, but a woman's work is never done." For this alone, moms truly deserve to be celebrated all year round. Even though Mother's Day was last month, it's always appropriate to celebrate all of the hard working moms.
In this blog post specifically, I'd like to say a special thank you to all of the moms out there who were blessed with a child that needs some extra care. Growing up, I had an amazing childhood. My immediate family during my upbringing consisted of my mom, my dad and my sister, Taylor. My dad worked full time and my mom worked her way up to full time over the years as my sister and I got a bit older and could hold our own. Of course, she also continued to be the CEO of the Gore Household! My sister Taylor was diagnosed with learning disabilities at a very young age and with that, we all needed to have a bit more patience with her growing up. My mom exhibited patience like most people can only admire from afar, conquering it with ease.
A typical morning during the school year for us consisted of: Mom getting us up on time, Mom making sure we had breakfast, Mom packing lunch, Mom sending us off to the bus stop, and then Mom going to work for the day. After school we had sports or other activities, then dinner, homework time, and bed. Again, all perfectly timed, planned and executed by Mom. To some, it might not seem like much, but for us, Mom steered the ship and kept everything moving. While I needed some help, Taylor always needed more. She could not grasp things as quickly as I could, and while some would have found that to be frustrating, my mother always took the extra time and did not get flustered with her abilities or need for extra attentiveness. Caring for a child who needs extra help and extra patience really takes someone special. While I seem to think Taylor has taught me to have a lot of patience with other people and in other situations in life, I know I am not nearly as patient as my mother. To this day, at 28, she is still in the care of my mother, and Mom is still as patient, loving and willing to extra-help as ever. These days, Taylor does a lot of volunteer work and spends a lot of time with my father who is now retired.
I wanted to use my own family dynamic as an example of how hard mothers work – especially those who need to take some extra time and patience for their children. It may not be what's deemed as the "conventional" family dynamic, but I couldn't imagine it any other way, and am certain it has positively shaped me into the person I am today.
One more big thank you goes to all of the mothers out there in all of their unique roles and dynamics. No matter how hard it gets, no matter what the circumstance, your love, patience, and hard work does not go unnoticed and is not taken for granted! Thank you, Moms! Every day should be Mother's Day.