Throughout the upcoming year we will feature a little bit about each OEF board member starting with one of our co-founders, Pam Pulizzi.
---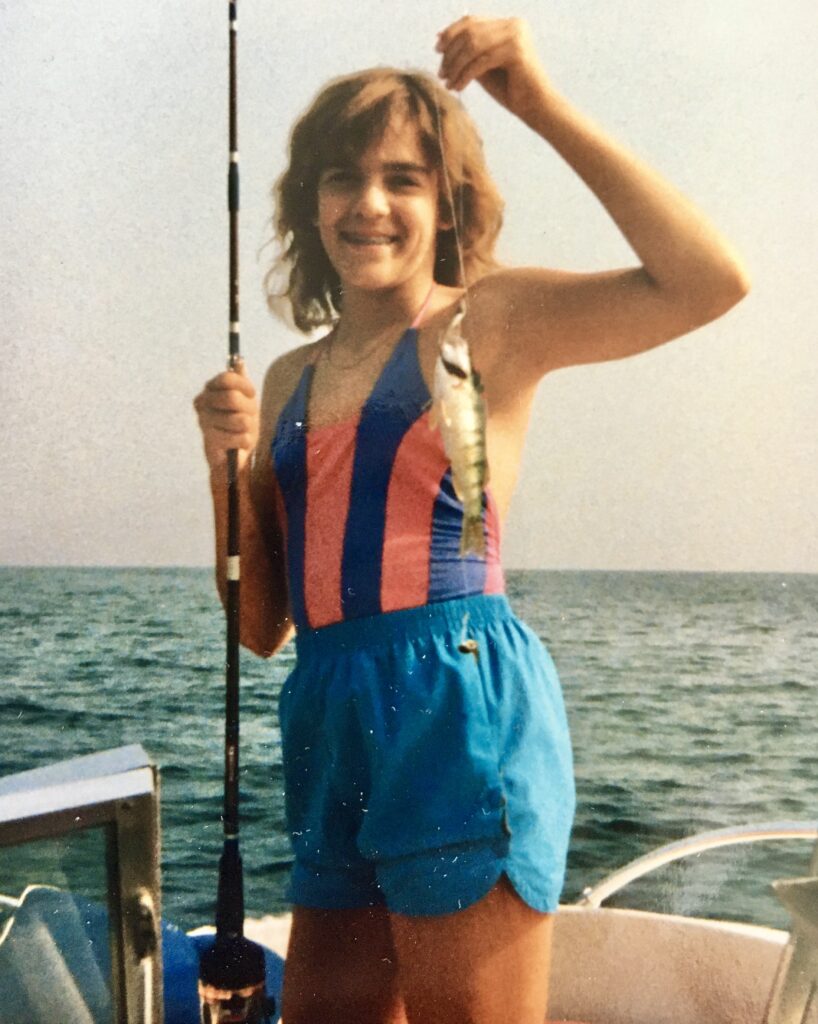 What do you do for your day job?
Starting with the toughest question for me! Currently, I work part time helping my husband with his new business called, The Tilt. The goal of the company is to help content creators become content entrepreneurs. If you want more on that check it out here.
My passion however, is and always has been, helping people. I truly enjoy doing things that might make other people's lives better. That can be taking my 94-year-old aunt to get her hair done. Helping to pick my friends' kids up from school, or getting people to and from doctor appointments when they are not able to drive. Whatever it is, I like to be a helper. I like having a different schedule every day. I like being a sounding board for people.
What do you do for fun?
As much as I can! One of my favorite things to do is plan get-togethers with friends and family. I like hosting holidays and theme parties. I like planning things for friends' birthdays or sometimes just because!
I also enjoy making plans to see my two kids who are at college. I really love cooking for them when they are home.
I enjoy traveling, watching sports (in person if possible), taking walks, and being outside whenever possible.
Tell us about one of your role models or unsung heroes from childhood.
It's definitely my grandma on my dad's side of the family. She was the most amazing person I have ever known. There were seven grandkids and none of us could have done anything wrong in her eyes. She loved each of us for exactly who we were and would do literally anything for her family. She spent what seemed like most of her life cooking for all of us and hosting dinner every single Sunday for the family.
When one of us had a new favorite snack she would buy out the entire store to make sure she always had that for us when we came to visit. We joke about it now, but we all used to have pants at her house that were a size larger than our usual because if you spent the weekend there, you needed the bigger pants to get home!
My grandma was cuddly and would stop what she was doing to hug you or sit with you. She rarely spent any money on herself. She would much rather spend money to see that others were happy. She was simple, yet amazing. Anyone around her was a better person for knowing her.
What is your favorite animal and why?
I'm particularly fond of guinea pigs. This happened when I became a mom. My kids so badly wanted a pet but we weren't a great family for a traditional pet like a dog because of our work and travel schedules. So we ended up with guinea pigs and they were the perfect fit. They were mostly independent, but on the flip side were social too. They would chitter when you came in the room, they would nibble on food while you held them and play a bit in the grass. The kids learned responsibility and I didn't lose my mind!
When you were young, what did you want to be when you grew up?
I fall into the category of people who probably always knew what they were going to do but was the last one to actually figure it out. For example, when I was around 12 years old, my parents took my brother and me to an amusement park. Some time during the day, they "lost" me and it turns out I was helping a person in a wheelchair get up a slope.
My dad owned his own business and had always hoped I would take it over. He told me often when I was older that the incident at the amusement park was how he knew I would grow up to help people and probably not be a business owner!
I went to college as an undecided major. At the end of my sophomore year, the guidance counselor said I was out of required classes and needed to figure out my future. I took a personality test of sorts that was supposed to help determine your career. My first option came out as funeral director. I didn't think that was the best choice for me. The second option was social worker. And here I am!