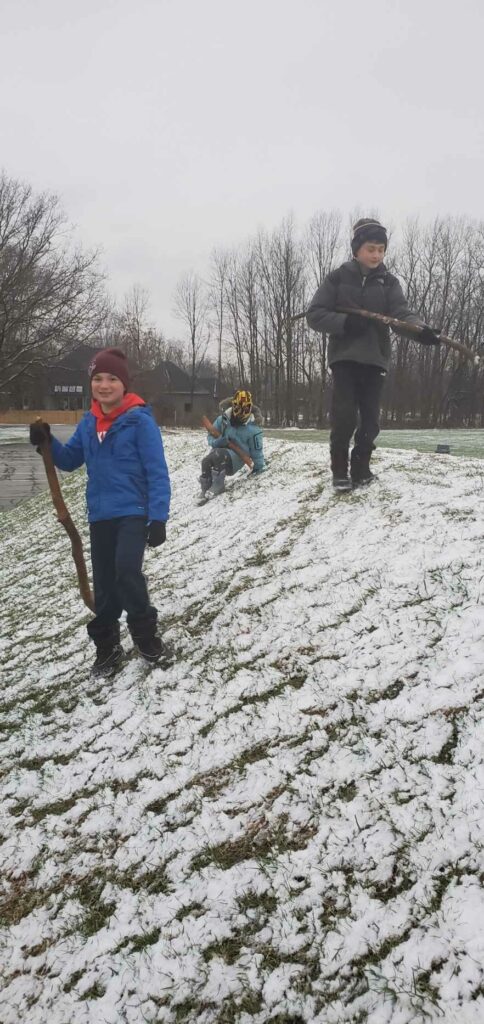 People are teased for lots of reasons, none of them compassionate. Sometimes it's for things they can (we assume) control. We justify it by saying they could change their behavior or haircut or style of dress. Or we blame it on how they respond to teasing: if they took it with a sense of humor or didn't overreact, the teasing would stop.
All but the least empathetic of us, however, find it difficult to justify teasing someone for something they can't help, such as a speech disorder. Approximately 7.5 million Americans have a speech disorder, including more than 3 million who stutter and 5% of children in the first grade.
Teasing is not just mean; it's a form of bullying. When a student is bullied in schools, it hurts self-confidence and self-esteem. A student who stutters, may not speak up in class, and not receive a full education. Bullying can continue into adulthood, the workplace, and even politics.
Coping with Teasing
At one point or another; whether it is during your school years or adult years, people might have made fun of you because of a speech disorder. It is important to find ways to cope with this so you can have a full and happy life and so the bullies don't win.
Since you can't change what the bullies do, you must change how you react to it.
Getting angry, or letting other people's words and teasing affect you will only cause you to empower those people. Try not reacting, or with only a chuckle. Learn to laugh at yourself.
Bullies do it for the reactions, the laughs of others around you. If you don't react, neither will they, and it won't be fun for the bully.
Another coping mechanism is to do things to build your confidence. Learn a new skill or hobby and get good at it. Sign up for a debate class. Most people are afraid of public speaking; master that, and you will be less likely to give bullies a good show.
You can also volunteer with a non-profit organization, maybe one that helps children with speech disorders.
Ignoring Teasers
While you work hard to build confidence, try to ignore the people who tease you. They do not contribute anything to your life. They may have their self-esteem issues or trouble channeling their emotions. They might be bullying you to shift attention away from themselves.
Be mindful that the person might be also experiencing something, such as time in alcohol abuse treatment centers, a failing marriage, or a death in the family. Fighting won't profit either of you, so just turn away so the conflict doesn't escalate.
Not that you should necessarily try to win over your oppressors. You are not obligated to and it could exacerbate the problem if you try to please them and suck up to them instead of being who you are.
If you genuinely like something about them, if you think you could legitimately be friends, then that might help you get over your speech disorder by building up your confidence. It might make other people around you see you in a different light, too.
Confronting Teasers
Almost as bad as overreacting is no reaction. If you just absorb insult after insult, that will be seen as a reaction. Don't be confrontational, but let the person know that you consider their rude behavior an inappropriate sign of disrespect and that you won't tolerate it.
If there is ongoing negativity after you make your point clear, then it is OK to just walk away. If there is violence associated with the cycle of teasing, you should seek the help of a professional, legal, therapeutic, or both.
If it is possible, remain friendly and positive. When you take this approach, it reinstates that you are a good person, and believe it or not, some people do not know how to handle kindness after being rude.
When you show kindness to an insulting person, it makes it difficult for them to continue with such behavior overall. You can take pride in knowing you took the high road and maintained your composure. That says a lot about you.
Use Humor
So does self-deprecating humor. If you can laugh at yourself, it breaks the ice. It may even remove a target. If you acknowledge your speaking disorder first, make light of it, it's not as funny for someone else to make fun of it.
The person teasing you may even appreciate the humor and be distracted enough to leave you alone. The lack of an audience can also help mitigate such a situation.
If you avoid people who are always rude, you take away from them and make them have fewer people to attack.
If those around that person ignore them, they will eventually give up or realize what they are doing. And if not, at least the others won't have a bad day.
Author
Patrick Bailey is a professional writer mainly in the fields of mental health, addiction, and living in recovery. He attempts to stay on top of the latest news in the addiction and the mental health world and enjoy writing about these topics to break the stigma associated with them. 
Source: