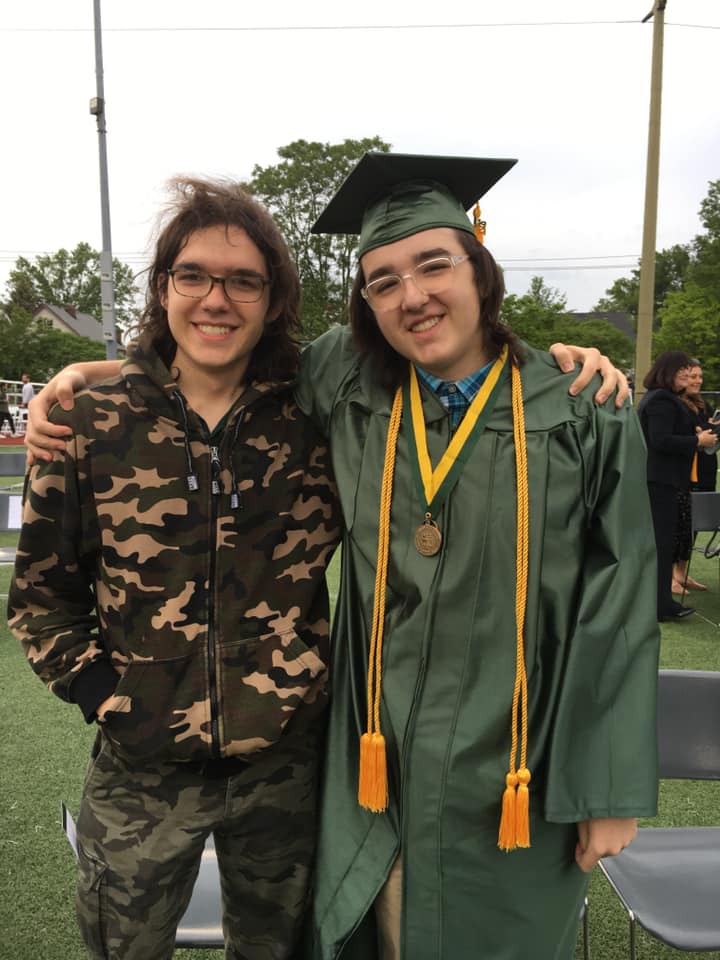 At The Orange Effect Foundation, the board does an amazing job of contributing to the newsletter and blog. It's important to our business model and the community.
This week, of course, is my turn.
And as such, I was sitting at lunch with my oldest son asking him what he thought I should write. It went like this:
Me – What should I write for OEF this week?
Son – I don't know.
Me – Well, was there anything that your Mom or I did with you that really helped you? Maybe something critical to your own speech therapy journey that may have been overlooked?
Son – I'm not the best person to ask.
Me – How's that?
Son – Well, I don't have any speech problems. I'm not struggling to communicate. I still have some issues with eye contact, but other than that, there's nothing to tell.
Me – Thanks son. I think I know what I'm going to write about.
My son is 19 years old. At the age of two he was diagnosed with autism. At the age of three he had literally no vocabulary. After aggressive speech and play therapy for five years, he was able to go to school for the first time without a tutor present. In the Fall, he will attend college as a sophomore studying cybersecurity.
The fact that he, at this point in his life, doesn't think he's a good example amazes me. He has come so far. Worked so hard for so many years. He doesn't have to struggle with words of any kind. No problems with s or f. No looking at the ground while people are talking to him. No aggressive hand flapping. If you saw him, you'd just see one amazing, intelligent and caring individual.
Speech therapy gave my son the opportunity to be anything or do anything in life. Isn't that what we all want for our kids?
This is why I work every day to raise money to help children get speech therapy when their families can't afford it. When I think of the mom or dad or grandparent or aunt or uncle having to choose between putting food on the table and speech therapy for their loved one…that's a tragedy. It shouldn't be.
That's why OEF exists. And there is still so much to do.
Thanks for being a part of this community.