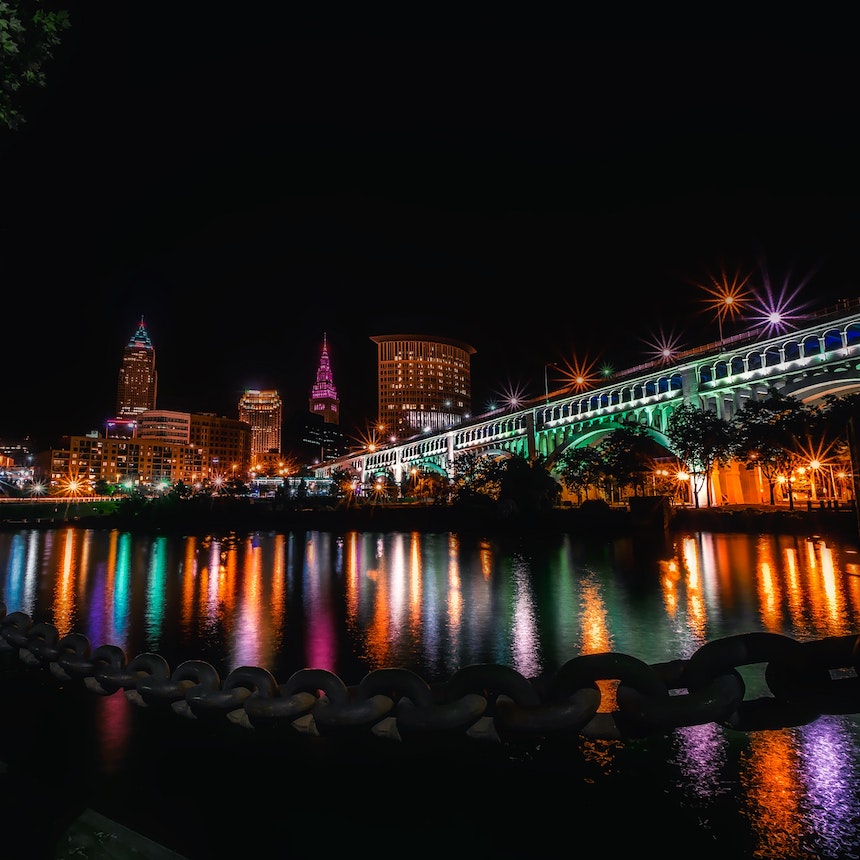 Get ready to explore the vibrant city of Cleveland through the eyes of Dana Gore, an enthusiastic member of the Orange Effect Foundation's board. In her engaging Board Member Spotlight, Dana shares her deep love for her hometown and offers valuable insights to make your visit or stay in Cleveland truly memorable.
Let Me Tell You About Cleveland
Are you new to Cleveland, visiting the city, or just coming downtown for the day? Are you a fan of The Bachelor and wondering why the girls came to Cleveland during Peter's season? I'm here to ease you into your stay. I truly do not have enough good things to say about this city. Allow me to give myself some credibility! I grew up about 30 minutes south of Cleveland in a suburb named Strongsville. Going downtown for sports games, plays, restaurants – you name it, was a common occurrence for our family. As soon as I graduated college, I moved into an apartment building at the corner of East 9th Street and Superior. The heart of downtown Cleveland. I've since moved over to the West Bank of the Flats and am currently looking to purchase a townhome in Battery Park. All this to say, I love being downtown. This city is just big enough to have that "big city" feeling, but small enough to where you build your network fast, and everybody knows everybody! Enough about me, what can you do in Cleveland, you might ask. 
The Food Scene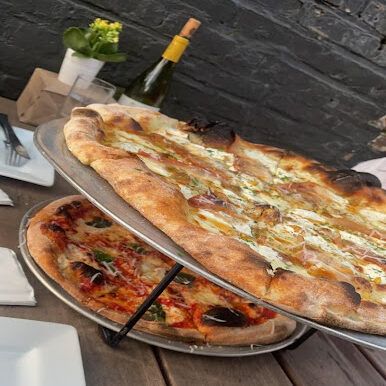 I am going to speak of one of my favorite hobbies – eating. As I introduce myself and get to know others, I can't help but talk about restaurants and food. One neat part about Cleveland is that there are little pockets located throughout the city, each unique in their own way. I will start with Ohio City. Full of character and great eats, there are plenty of restaurants I recommend. The restaurant deserving of my call-out is Il Rione Pizzeria. Il Rione is a rustic-chic pizzeria serving NYC-style pies with inventive toppings in a renovated 1917 pub space. It took the chef years to perfect his sauce. The pizza joint is quite intimate with limited seating, so be sure to give yourself plenty of leeway as wait-times will not be your friend. However, it is certainly worth the wait. Head across the street to Stone Mad Pub – another great spot with a famous patio, for a cocktail while you wait for your 'za. My favorite pie is the "Speck Pie". Another spot in Cleveland known for delicious food is East 4th street. This street is a pedestrian only zone in the heart of downtown, famous for its food, entertainment and nightlife. No matter your pallet, you will find a restaurant that is right for you. You can enjoy casual tacos and queso at Barrio, or get fancy at the Butcher and the Brewer.
Switching gears
Perhaps you would like to prepare a fresh, home cooked meal. Whatever you do, do not leave this city without visiting the West Side Market. The WSM is the oldest indoor/outdoor space in Cleveland. This landmark features over 100 vendors, located in Ohio City. Fruits, veggies, meats, cheeses, bread, pasta, pastries – you name it, you can find it at the West Side Market. It is easy to spend over an hour in here taking in a combination of the history of the building and the vendor selections. I could go on about the food scene, but I will end here.  
Take it from me; the Cleveland Eats will not disappoint you. Check out local food bloggers for more inspiration and try to hit all of the little pockets around the city. I was going to write about other things to do in Cleveland, don't even get me started on the sports, but I will save that for my next blog. Until then, happy eats!