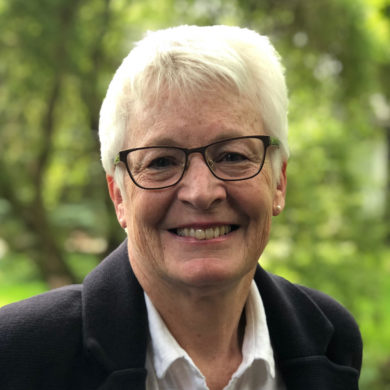 What do I do for a day job?
Well, this Fall I started my 37th year working as a Speech-Language Pathologist! Yes, it seems hard to believe I have been doing this for that many years. I have to admit, I love my job and I love the many different opportunities I have had with this career. I first started out at the Cleveland Hearing and Speech Center, which has always been a place near and dear to my heart. There I worked with a great group of people who supported and shaped my beginnings as an SLP. From there I have had jobs in the hospital setting, clinic setting, university setting – even teaching a course or two, and a successful private practice out of my home. When my husband decided to have a career change and become a high school math teacher, I then joined the rank of a school SLP and have spent the last 10 years working right here in my home town of Lakewood, providing speech and language services at both Lakewood Catholic Academy and St. Edward High School.
What do I do for fun?
We definitely have a "work hard, play hard" ethic in our home…and keeping the balance can be tricky! My husband and I do lots of home renovation projects – he's got the skills; I mostly do the clean-up! But if I have my way, you will always find me outside any chance I have; whether it is doing yard work, reading, biking, walking or kayaking. I love Lake Erie and spend a lot of time enjoying it both in the Lake and on the beach! I love to travel and have been blessed with lots of opportunities to travel. This past summer we made our 2nd trip driving across America, this one included 5 National Parks! We will be heading to Europe again this Spring for our 3rd high school chaperone trip. But one of our best trips yet, was spending a Summer Solstice in Iceland.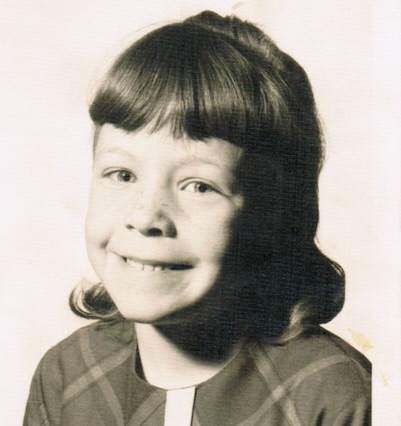 Tell us about one of your role models or unsung heroes from childhood.
I was part of a big family so events and outings were always with our family of 8 and typically with extended family members as well – lots of cousins and aunts and uncles, which was a truly special way to grow up. However, I have some great memories with either an aunt, uncle, my grandmother or an older cousin that managed to make time to do something special with me that made me feel special. Not quite an unsung hero, but a big impact on a young kid in a big family.
What's your favorite animal and why?
I am not much of an animal lover, but the dog we picked up at the animal shelter when we took the kids there to just "look"; sure, was my favorite. 15 years later when Pepper finally had his last days with us was a hard day. I now know how tough it is to lose your pet.
When you were young, what did you want to be when you grew up?
I am sure as a young kid, I probably wanted to be the typical things…a teacher, a nurse etc. Frankly, I don't remember one specific thing. Fortunately, as a senior in high school, I knew I wanted to be a Speech-Language Pathologist and was fortunate not to veer from that path. I had a young cousin who was in the midst of speech therapy for a significant articulation delay, and I went along for some of his visits and was impressed with what they did. My coursework and some pretty good professors continued to keep me interested and amazed with the field of speech pathology.