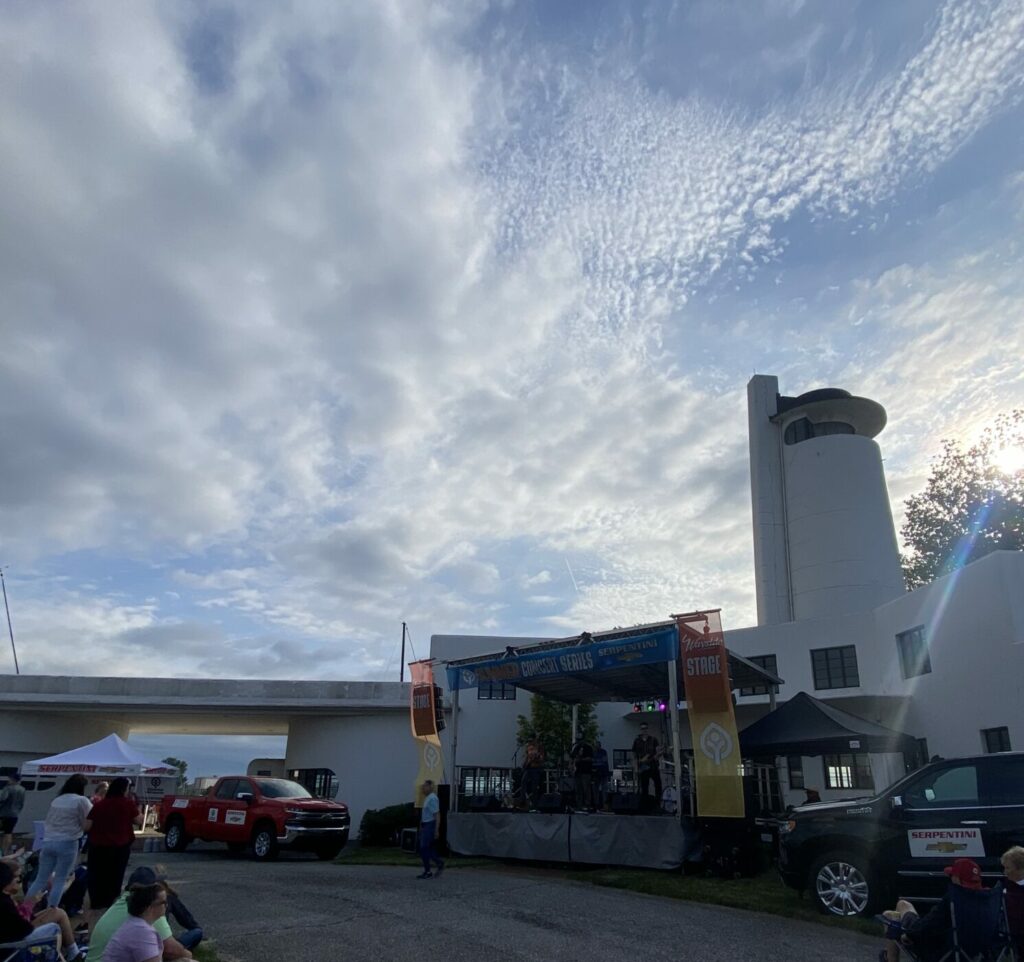 In this week's Board Member Spotlight we learn a little about Melissa Meehan, a passionate board member of the Orange Effect Foundation, as she shares her passion for summertime and live music.
I love Cleveland in the Summer! The Cleveland Metroparks hosts Thursday night Summer Concerts all over town. I attended the concert at one of my favorite spots in Cleveland, the historic U.S. Coast Guard Station, which was also featuring one of my favorite bands – Front Porch Lights. Venturing out to the coast guard station near Wendy Park is a must do! It is just beautiful! Our night was a bit windy, but well worth it. Front Porch Lights is an Indie Rock band that will get you up on your feet. They are a favorite at the annual Lakewood Summer Meltdown where they played again on July 15. But speaking of favorite places to hear music – The Nautica (Jacobs) Pavilion is a must-see venue – The Flats, music, city lights and freighters – you cannot beat it! Unfortunately, I just missed Young the Giant playing there this past summer solstice evening.
How far would you go to see one of your favorite bands?
So summer, music and Cleveland, there is a lot to experience… when I told my family that I purchased 8 tickets for us all to see another favorite band – The Saw Doctors, they were not surprised; but, when I told them the concert was in Manchester, England over the 4th of July weekend, they were shocked!
Needless to say, there was some reluctance to leave our beloved North Coast especially for the holiday weekend.  Fortunately for me, The Saw Doctors announced a concert in NYC later in July that was a little easier to plan for. I sure would have loved to see them in Cleveland, but they didn't plan a stop here.  So, while we left Cleveland for a long, fun weekend in NYC, luckily, the family was also still able to enjoy the 4th of July on the shores of Lake Erie!
P.S. I was able to get a refund for my 8 concert tickets in England!!!