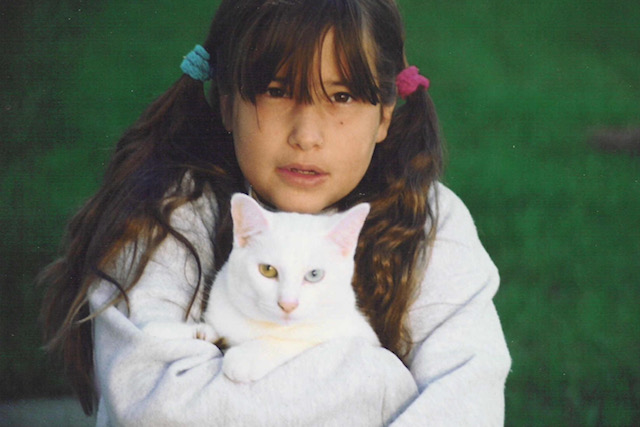 Today's spotlight is on Orange Effect Foundation Board Member, Jacqueline Columbro
What do you do for your day job?
At my full time job, I'm a Speech Language Pathologist and the Director of Therapy at Brunswick Pointe Transitional Care; one of the top rehabilitation facilities in Brunswick, OH. I have worked as a Speech Language Pathologist for 10 years, primarily with the adult population. On the weekends and evenings, I work at a variety of facilities: Cleveland Clinic Rehabilitation Hospital in Avon, The Villa St. Joseph in Garfield Heights, and a multitude of Skilled Nursing Facilities throughout North East Ohio. Additionally, I work in the early mornings at 9Round in Rocky River as a trainer for a full body circuit workout.
What do you do for fun?
I am a very on-the-go person and my days are typically jam packed from 5 AM to 9 PM. However, when I have free time, I love to travel (domestically and internationally) and have a life time goal to visit as many National Parks as I can. Most of my vacations include some thrill seeking adventure components- sky diving, climbing and hiking large mountains, whale watching, camping in rainforests, and visiting different countries. My career doesn't permit much vacation time so I typically cram as much in as possible into a long weekend. I love all things to promote movement, health, and wellness including: kickboxing, running, biking, hiking, swimming, Crossfit, and yoga.
Tell us about one of your role models or unsung heroes from childhood.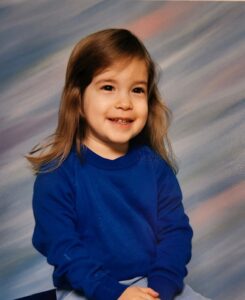 Heroes come in many forms and throughout different phases of life. As a young child, my parents were my heroes for the simplest of things—making a delicious grilled cheese, sewing back together a stuffed animal I had torn, teaching me to ride a bike, and so on….and yet as an adult my parents are still heroes, due to their distinguished ability to provide unwavering love and support. I don't remember idolizing any one specific person, but I had many influential people that left an impact on my life whether it be an author, musician, professor, athlete, etc. I have been molded and influenced by every relationship formed over the years; each person has taught me something: a hard lesson learned, a new skill mastered, or moment of gratitude. I idolize people that embody hard work, commitment, perseverance, and compassion.
What is your favorite animal and why?
I love all animals and always have. I have a passion for wolves, orcas, lions and elephants. I have adopted and sponsored numerous endangered animals to try and help fund animal rights and conservation in any way I can. I love elephants because they are highly intelligent animals with strong emotions, complex consciousness and provide compassion towards other animals. Just like elephants, orcas, lions, and wolves are highly intelligent and complex creatures that take care of their injured, live in family groups, and develop close social bonds with members of their pride/pack/pod.
When you were young, what did you want to be when you grew up?
As a child, I always wanted to be a veterinarian. My immediate and entire extended family was forced to watch Free Willy, Lion King, Andre, and Flipper at every holiday function and whenever I needed a babysitter. I had quite the extensive- 20 volume- Animal Encyclopedia collection that filled an entire bookshelf growing up. I'm pretty sure those were my "bed-time stories" for a number of years. My parents, back then, were the unsung heroes for purchasing this 20 volume edition in hardcover form to ensure I had the entire collection and it wouldn't get damaged… then along came google and well, those books are now obsolete and I did not become a veterinarian.
Fast forward to high school where I still loved animals but realized I loved people equally. I started tutoring during my rest/elective periods and volunteering at Achievement Centers for Children and Lakeshore Day Camp; I found myself loving every interaction and every relationship I formed. In undergrad, I took an intro course on hearing speech and language sciences and knew on the first day of class I wanted to become a Speech Language Pathologist. A family member of mine suffered a brain injury and lost their hearing while I was in graduate school which facilitated my transition to working with the adult population and in the health care realm versus continuing to work with children and in the school systems. 
While I still love animals, helping others become their optimal self and/or regain their ability to communicate and function is my passion.