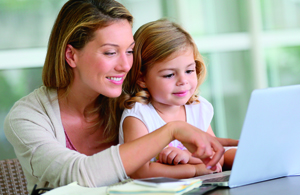 Everyone deserves access to amazing speech therapy.
Unfortunately, between insurance coverage denials, ridiculously high out-of-pocket costs for non-covered services, and access issues for rural residents, too many families go without the care they need.
At the Orange Effect Foundation (OEF), we're dedicated to providing grants to children who desperately need consistent speech therapy or equipment – especially those that don't have the financial means. However, our community's needs regularly outweighs our ability to provide funding.
So we were pleasantly surprised to recently discover an online speech therapy company called Expressable that is helping bridge the gap between cost and care.
Expressable connects families to experienced and licensed Speech Language Pathologists (SLPs) that are specialized to their child's needs. Since therapy is administered online, Expressable doesn't have to pay for overhead, insurance, marketing or administrative costs. These cost savings get passed down to the families they serve – providing therapy at a drastically reduced price. All you need to get started is a computer and a decent webcam.
If you want to try Expressable, they're offering a risk free trial for only $5 for your first week (you can cancel anytime). This includes a weekly live therapy session with a dedicated therapist, plus all the other perks they offer, including:
The ability to message your therapist 5 days/week with any questions or concerns you may have. Just shoot them a text and they respond quickly
An online portal to easily reschedule or cancel sessions when needed. You'll never be charged.
Personalized and recorded lessons for at-home skill building. After all, parental involvement is key to your child's success.
We wish we could provide grants for every family that comes through our doors. And one day, hopefully we'll be able to. Until then, we hope services like Expressable can help fill the gaps and provide an affordable alternative for families in need.