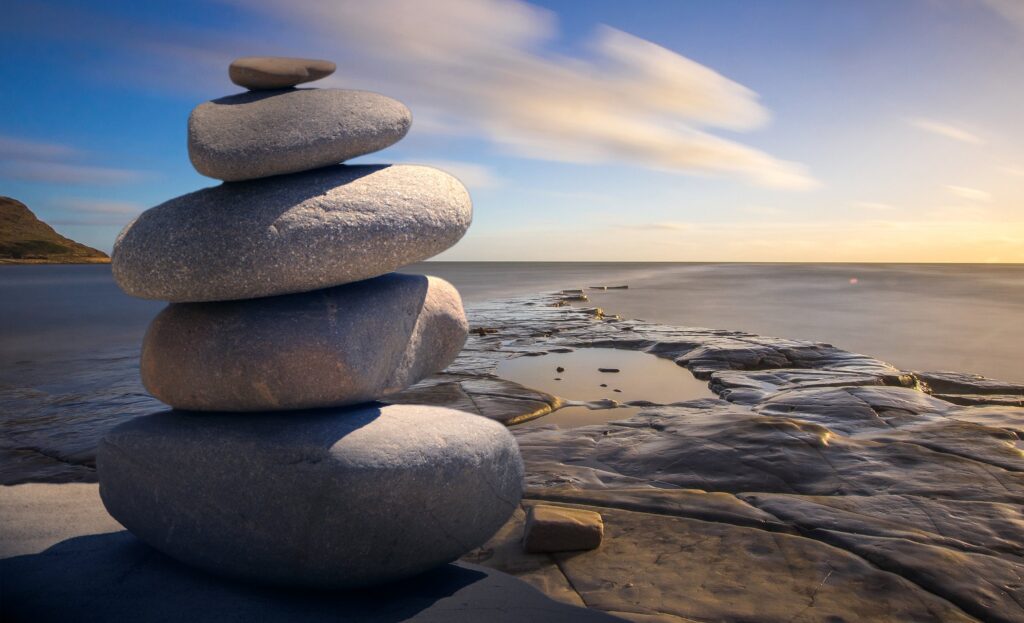 Welcome to Part One of our series on how meditation and mindfulness can make a profound difference in the lives of children with speech disorders. In this installment, we'll explore the impact of anxiety in children with speech and communication challenges and how meditation plays a vital role in reducing anxiety and promoting better communication. Join us on this journey to discover how these practices can transform the lives of children and pave the way for easier and more effective speech.
How Meditation and Mindfulness Can Help Children with Speech Disorders
By Janis Gioia, MAEd.
Children with speech disorders benefit greatly from speech therapy, the use of augmentative and alternative communication (ACC) devices, and other resources including sign language. There is amazing new technology on the market to help kids and adults communicate using their voice, or another means, to express themselves. 
Meditation and mindfulness are certainly not new, or high tech, but they are now being recognized as ways to help kids with speech disorders and other specific needs. In fact, a growing body of peer-reviewed research supports meditation and mindfulness as practices that can help children and adults with speech disorders and other disabilities.
Anxiety in Kids with Speech/Communication Disorders
Kids who struggle to speak are often anxious. According to a study published in The Journal of Neurodevelopmental Disorders, anxiety in children with Developmental Language Disorder (DLD) is extremely high.
For those without speech challenges, think of it like this: You are in a country where you cannot speak or understand the language. You might need help, or need medical care. You have something you want to say. But you are being misunderstood. You feel invisible and ignored. Your inability to get your needs met leaves you feeling anxious and uncertain.
This is what daily life is like for children with speech/communication disorders.
Anxiety is a lot more than just a feeling of unease. It leads to physical symptoms like tensing of the muscles that control the voice box, rapid heart rate, dry mouth, an upset stomach, shaking, or sweating. Anxiety can also lead to difficulties in thinking which affects the ability to put words together, or feelings of panic when trying to communicate.
Research clearly shows that meditation reduces anxiety. With daily practice, people (and kids) who meditate feel better physically and mentally.
Ways Meditation Helps Kids with Speech/Communication Disorders
Meditation helps kids with speech and communication disorders because it helps them relax their minds and their bodies. When you meditate, your brain sends a message to your body to relax. This might mean the easing of muscle tightness or decreasing your heart rate or breathing, all of which greatly affect your ability to communicate.
Meditation and mindfulness have a positive impact on the brain, the body, and the mind. When your mind is relaxed, your body relaxes too. Endorphins, those feel-good hormones, are released in meditation, and they help you feel better long after your meditation session is done. Meditation also boosts serotonin, what many researchers call "the happy neurotransmitter." Releasing these hormones, through meditation, results in overall feelings of physical and mental well-being.
For kids with speech disabilities, meditation is a path to easier communication. In addition to helping their minds and bodies relax, which enhances speech and communication, kids who meditate have less anxiety, chronic pain, depression, and inflammation. They also enjoy better immunity, improved sleep, enhanced empathy, and increased confidence.
When used as part of an overall speech therapy plan, meditation benefits kids in all areas of their lives, and in ways that will last a lifetime.
This then leads to the question:
What are Meditation and Mindfulness Practices?
They're not as "woo-woo" as you might think, and they don't involve sitting cross-legged on a mountaintop in complete silence. Meditation is the practice of using a technique to focus your concentration to the present moment, again and again, for a period of time. You might focus on your breath, an object, a word or phrase, or perhaps the steps you are taking.
When you meditate, you set aside time, even just a few minutes, to do the practice. This can be anywhere, from a noisy school bus to sitting outside underneath a tree. You can meditate anytime, and anywhere, and in ways that are meaningful for you.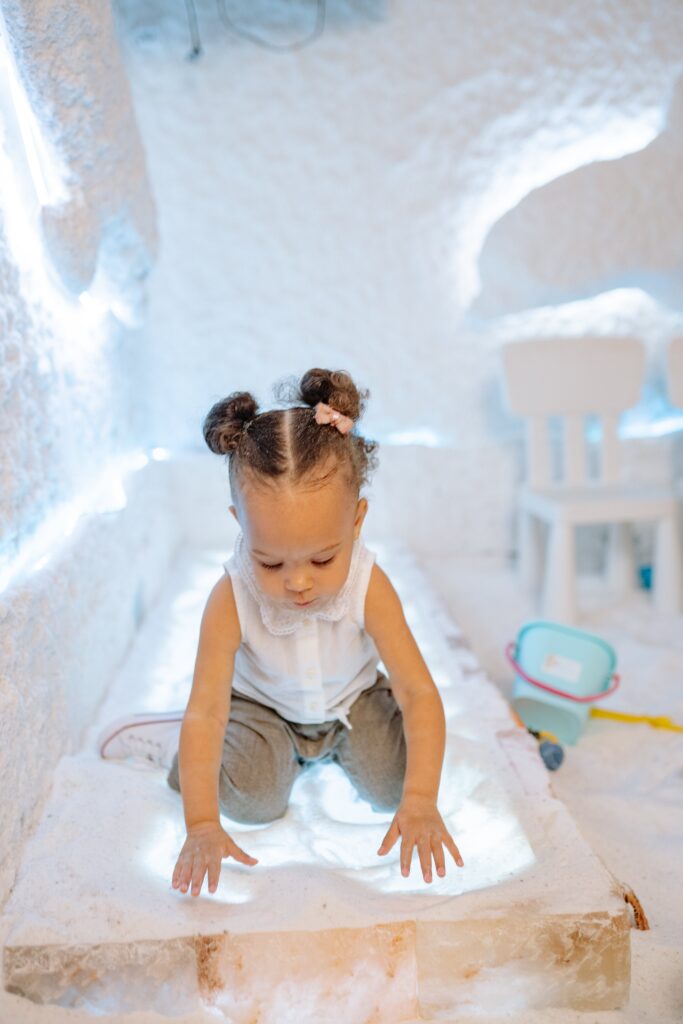 Mindfulness, on the other hand, is the practice of being fully present in whatever you are doing. It involves being aware of what you see, feel, hear, taste, and smell in any given moment.
When you are mindful, you are not ruminating on the past, or making plans for the future. You can be mindful when eating and really notice the smells, tastes, and textures of your food. You can be mindful when walking, and notice the color of the sky, or the feeling of the sun warming your skin.
Meditation and mindfulness can seem rather vague, but the truth is, there are countless "real" ways to easily bring meditation into kids' lives.
About the Author: Janis Gioia, MAEd., is a meditation teacher, former special education teacher, and the founder of Wee Meditate, a platform that makes meditation accessible for and representative of all children. With a magical Dragon and forest animal characters, each with a disability, kids learn to meditate in a storybook world. Wee Meditate has membership plans for individuals/families and organizations (schools, hospitals, and clinical practices).