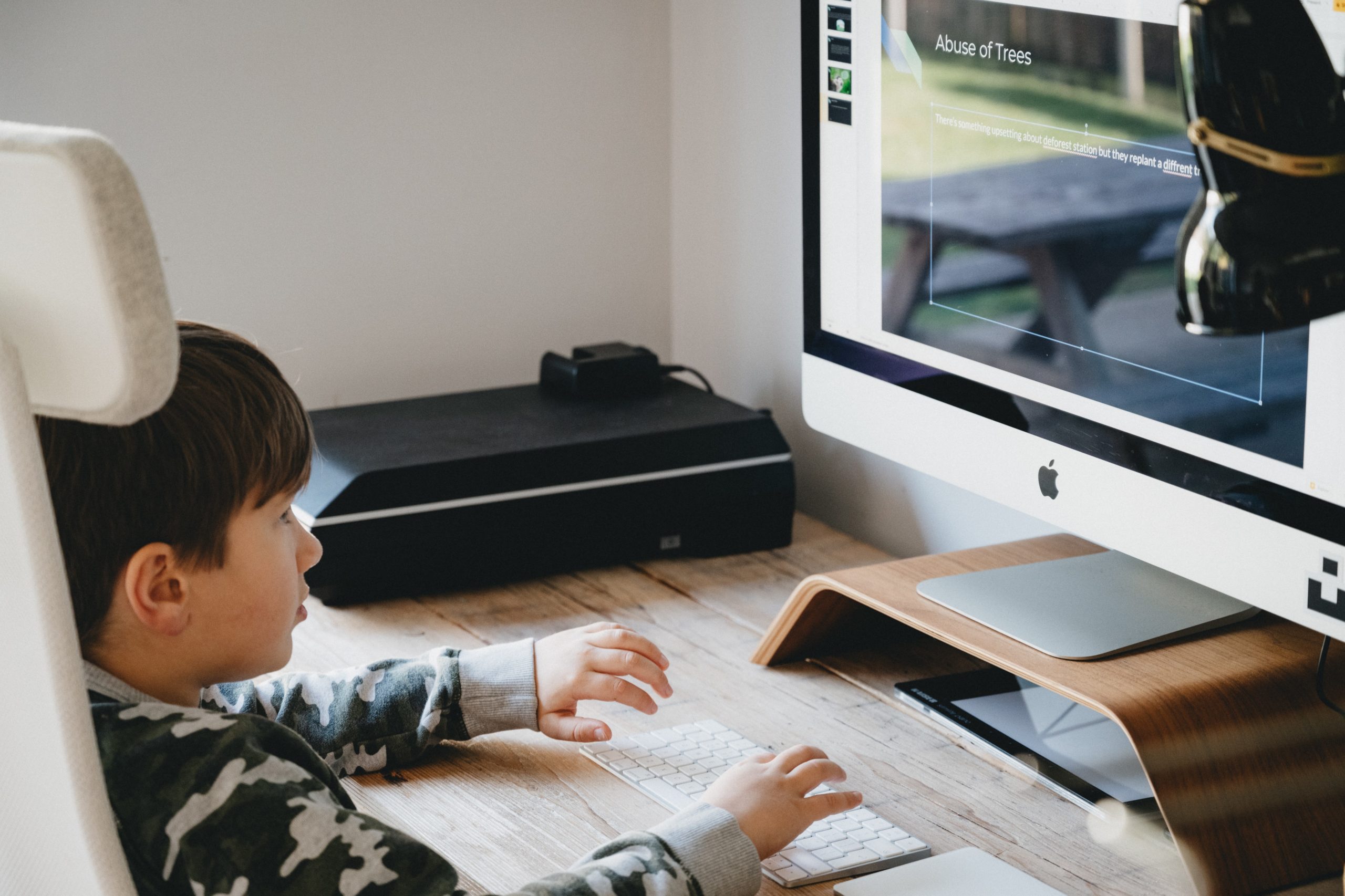 During this time of physical distancing, in-person speech therapy is not an option. Fortunately, the American Speech-Language Hearing Association offers the following recommendations for establishing tele-therapy with speech therapy patients. For the complete article, please visit ASHA.org
Over the last few weeks, many schools and clinics nationwide—well, really worldwide—have been shutting down in response to COVID-19. While this is an uncertain time for all of us, fortunately many speech-language pathologists might be able to offer services for clients using telepractice.
Editor's note: It is our hope to be inclusive of both professions, but we're aware of the difficulty for many of our members, audiologists and SLPs alike, to convert their work to a telepractice model. ASHA guidelines, use of telepractice must be equivalent to the quality of services provided in person and consistent with adherence to the Code of Ethics, audiology scope of practice, speech-language pathology scope of practice, state and federal laws, and ASHA policy.
Even before this pandemic, more of us started using telepractice to provide services. Even if you have never held a telepractice session before, making the switch may be easier than you expect. For me, engaging students or clients through a video screen doesn't feel much different than sitting across a table from them.
Here are a few things to consider as you get started:
Choosing a video conference platform
Per ASHA guidelines, your sessions need to be held over a video conference. As a general rule, free online meeting platforms do not have the encryption or security measures required to maintain student privacy. Some HIPAA-friendly platforms include: GoToMeeting, WebEx and the HIPAA-compliant version of Zoom. Facetime, Skype and Facebook Messenger are not HIPAA-compliant. Choose a meeting platform with password protection for each session.
Editor's note: President Trump recently indicated that HIPAA restrictions on the use of platforms such as FaceTime and Skype for telepractice have been lifted. ASHA staff are reviewing that document.
Look for these basic features when choosing a platform:
Webcam sharing. This allows you to see your clients or students, and they can see you. Webcam sharing makes a session feel like you're practically right there in the same room with each other.
Screen sharing. This lets you share your screen or digital materials with clients, so the client can see materials right there in front of them.
Interactive features. Most video conferencing platforms include options for onscreen drawing and sharing control of the keyboard and mouse with the student, allowing the student to interact directly with the activities you present on the screen.
Following HIPAA guidelines
Just like in your in-person practice, you'll need to maintain client privacy. When sending emails about your client, avoid using the client's full name. Instead, use the client's or student's initials to maintain privacy. When you send documents or show documents on your screen during sessions, make sure any private information is removed or blacked out, or passwords are used to secure the information.
Finding virtual activities
One great thing about telepractice is the numerous activities to use. As long as you can share it on your screen or display it from your webcam, you can use it in your session. It can be helpful for an adult to attend sessions, especially for younger children. Young clients might need help logging into their sessions and/or staying at the computer. Older children might not need help, but benefit from an adult being nearby. If working with an adult, who might not be familiar with technology, having a family member available can help too. In addition, the person helping or listening to sessions can work with the client on practice activities between sessions.
For younger students working on articulation and language skills, sites like PBS Kids, ABCya, and Starfall are useful resources. Older students working on language and reading comprehension often enjoy the reading passages and games on sites like Readworks.org and Quia. If you are working on pragmatic and social language, sites like Everyday Speech offer easy-to-use videos and worksheets.
Many SLPs also create digital resources available on sites like TeacherspayTeachers (TpT) or Boom Cards. These often focus on targeting a variety of speech-language goals. For adults, you can work toward goals using some of their favorite websites, books, or stories, or even by searching for their interests online and finding new ways to talk about them.
Making virtual sessions engaging
Whether working with adults or children, keeping them engaged is key. This might seem intimidating at first with telepractice, but isn't too different from in-person sessions.
Adults might feel nervous about using technology. Try a test connection before the first session and walk them through how things will work. This test can help build the rapport you need and put them at ease.
With children, they probably know how everything works and might even show you some tips. To keep them engaged, try incorporating the websites, apps, or games they like. Or find a way to bring their favorite session activities to them virtually. You can let the students share their screen to share those favorite activities with you. Try using YouTube videos or digital books to work on language. For students who respond well to music, sing along with music videos.
It can be intimidating to jump into the telepractice world suddenly, but once you do, you'll find it similar to in-person sessions. You'll see your clients, work on goals, and maybe even find new ways to engage with them in a virtual setting.