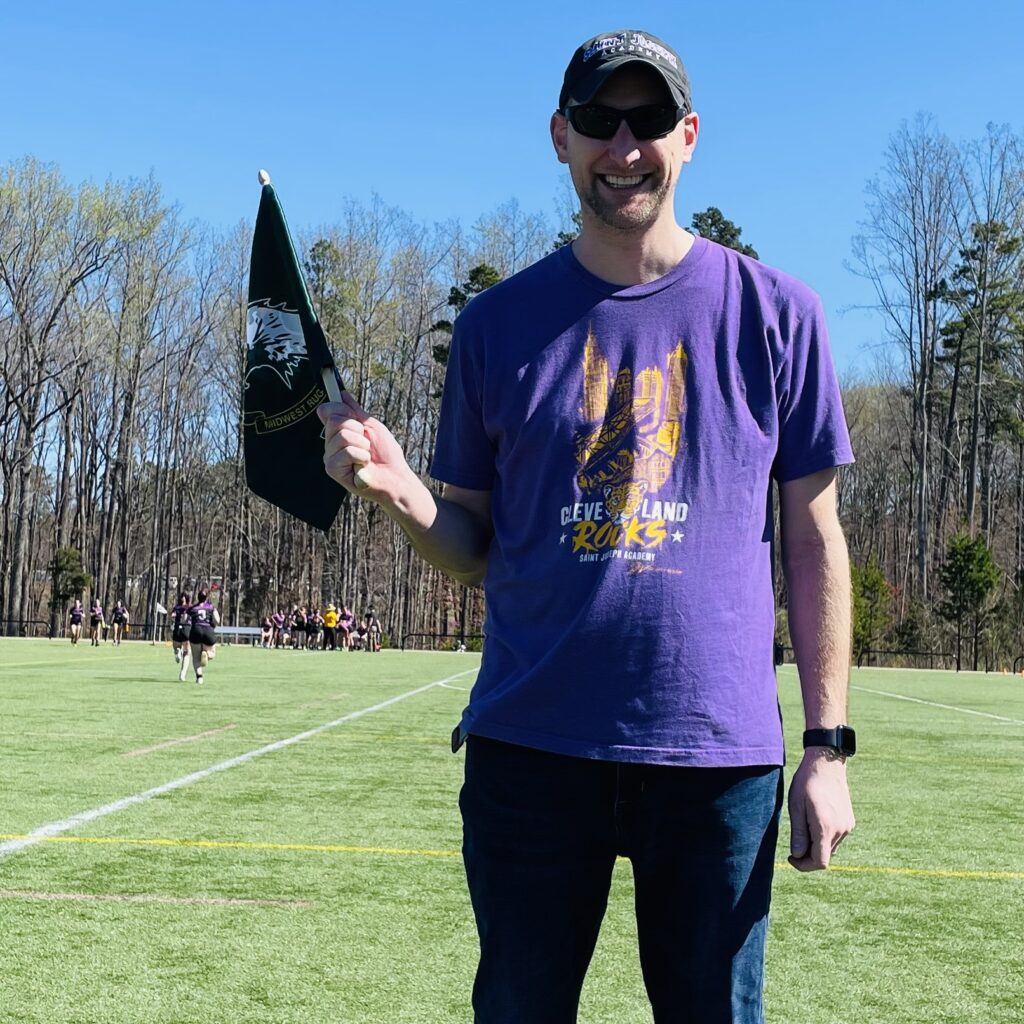 Welcome to our Board Member Spotlight, featuring Tom Leskovec. Tom is a valued member of the Orange Effect Foundation's board of directors, working hard to ensure informed and impactful grant-making decisions are made each quarter. Today, we take a break from our usual topics as Tom shares with us how embracing surprises can bring us closer to our loved ones and make a positive impact.
Embracing the Unexpected: A Journey into Rugby and Parenthood
Witnessing our children's enthusiasm and curiosity can often lead us down unexpected paths. Such was the case for me when my youngest daughter volunteered me as the "Touch Judge" for her rugby team, during one of her initial rugby matches. With little knowledge of the sport and feeling terrified at first, I took the leap and discovered an incredible journey that not only strengthened our bond but also introduced me to a new passion for High School Girls Rugby.
The Unexpected Call:
"My Stepdad will do it." These words echoed as my daughter confidently volunteered me for a role I wasn't ready for. In that moment, I felt a mix of horror and anxiety, aware of my limited understanding of rugby, mostly derived from a comical episode of "Friends" featuring the character Ross and his antics in a rugby match. Despite my fears, I embraced the challenge and offered a helping hand to my daughter's team.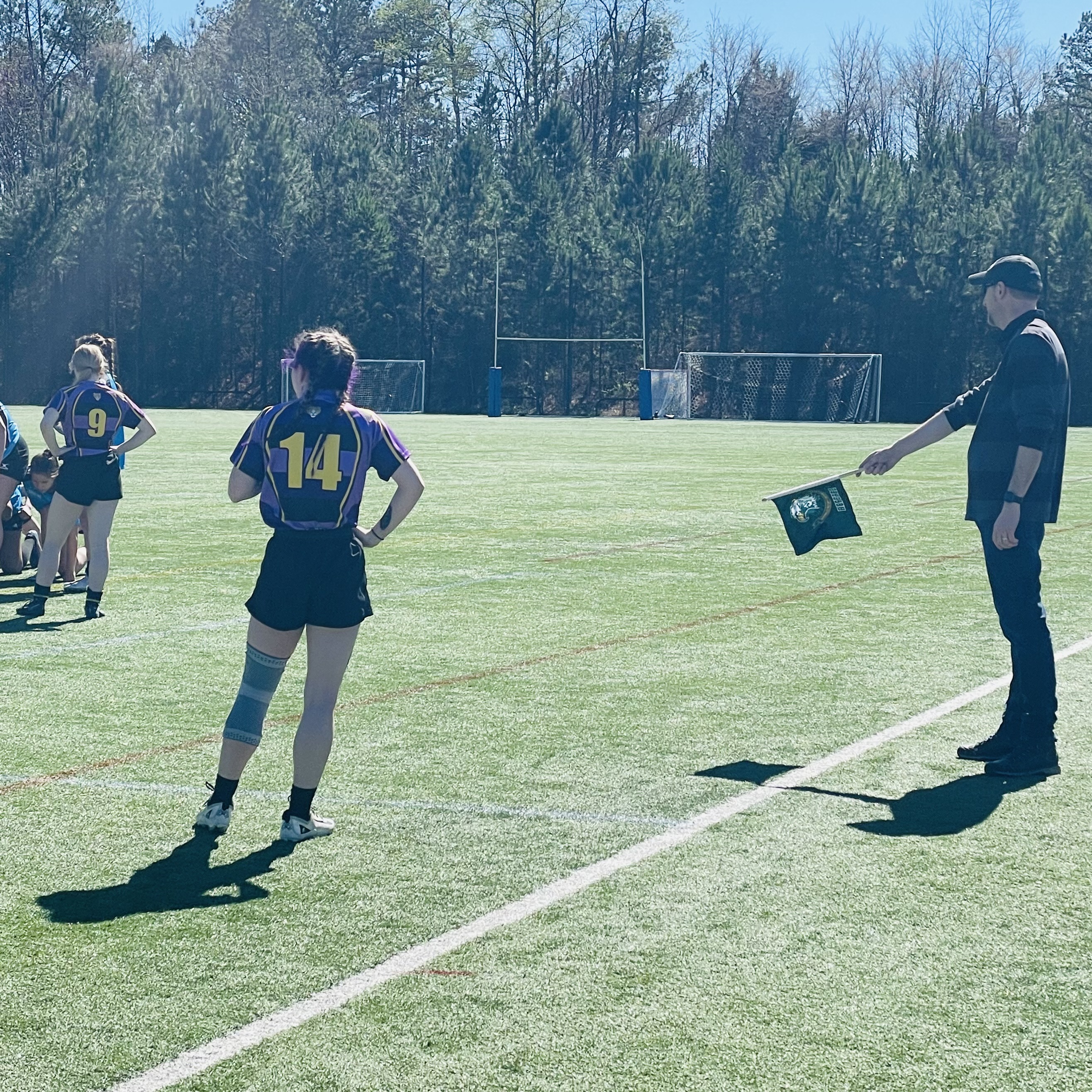 A Crash Course in Rugby:
Minutes before the match, the coaches quickly taught me the "laws" of rugby. My newfound role as "Touch Judge" meant assisting the referee, known as the Sir or Mam in rugby. Stepping onto the pitch, my anxiety lessened as the coaches and players were understanding, patient, and supportive, allowing me to gradually grasp the nuances of the game. This allowed me to develop an understanding and appreciation for the sport of rugby.

Beyond the Spectator Role:
Being a proud spectator parent had always been my default role, but this unexpected adventure into rugby presented an opportunity for my daughter and I to share something special. Beyond simply cheering from the sidelines, I became actively involved in her passion, further deepening our connection. Little did I know at the time that this would mark the beginning of a three-year journey that would change my perspective on Rugby and parent volunteering.

Discovering a Passion: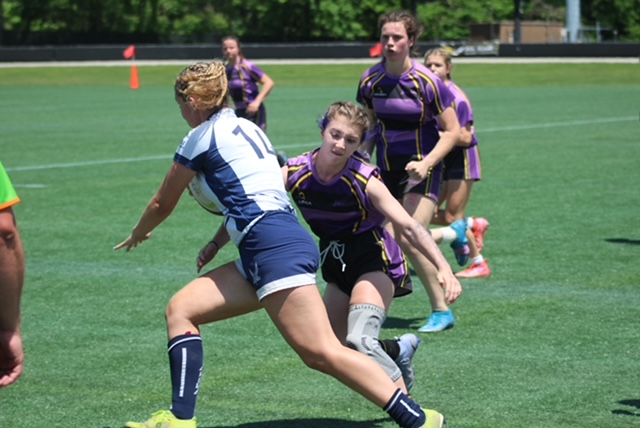 As I immersed myself in the world of High School Girls Rugby, I found an incredible community and a sport that captivated me. The physicality, teamwork, and camaraderie on the field were truly inspiring. I began to appreciate the strategic maneuvers, the grace in tackling, and the sheer determination of the players. Rugby quickly became one of my favorite sports with its rich history and ethos.

The Unexpected Rewards:
Stepping outside my comfort zone brought unexpected rewards. Saying "yes" to an unfamiliar experience expanded my horizons and allowed for personal growth. The journey reminded me that as parents, we must embrace the unknown and be open to the unexpected, leading to self-discovery and stronger connections with our children.