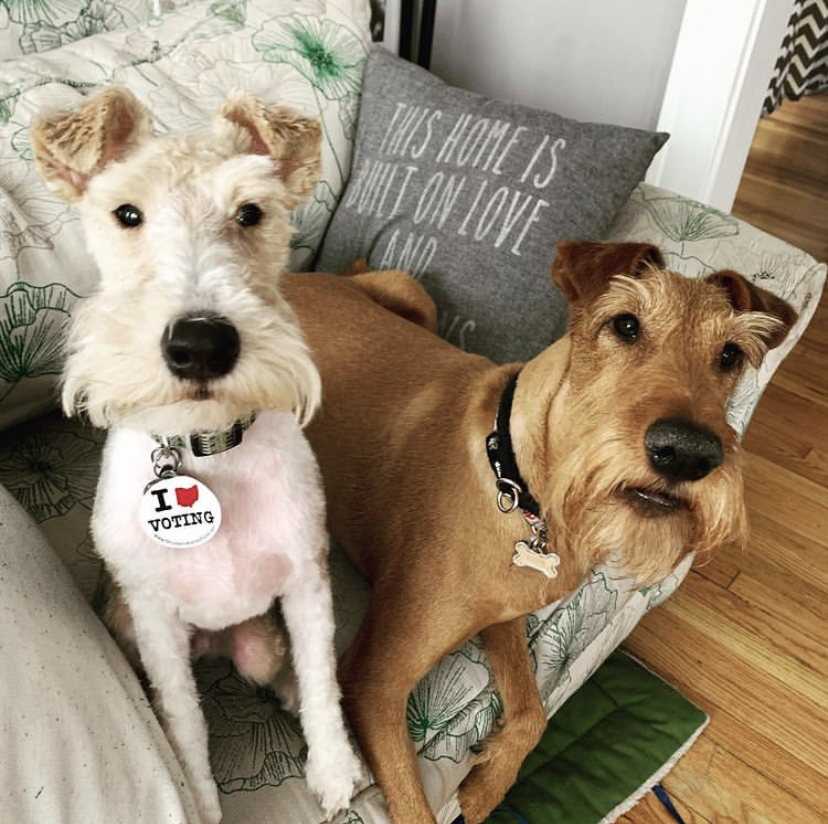 When a person first meets me it often does not take long before they learn I am an avid dog lover (some would say my love borders on obsession!). Bring up a dog in conversation and you have my rapt attention. I also am an intervention specialist for preschoolers diagnosed on the autism spectrum.
I am very passionate about my profession and would not want to teach any other population of kiddos. Immersing myself in the world of dogs and autism, I am often asked if a pet is a good option for a child on the spectrum. There is a ton of research out there demonstrating the many benefits of pet ownership for children with autism and other special needs. And while I agree whole-heartedly that the bond between a pet and a child (special needs or not) has many benefits, I would also suggest proceeding with caution. Start by asking yourself a few questions before making a final decision.
Are you up to the task of pet ownership? Whether we are talking about a dog, a fish, or any other animal, pet ownership takes responsibility and commitment. If a child with special needs is able to take on some responsibilities, that is great to instill skill. But, at the end of the day, ensuring the pet's well-being is the ultimate responsibility of the adults in the home.
Many pets require patience. Dogs and cats are just like little children, and will get into mischief. The rules and boundaries need to be clear for animals just as they are for children. But, with that said, animals are not humans. They think like animals, and react to anger and fear like animals. Knowing the animal's temperament is key in knowing if they will make a good companion for children.
Not all children with special needs will do well with a pet. They may not be interested in connecting with an animal (or the family pet in particular). Many children need to be specifically taught how to safely interact with a pet. For the safety of the child and pet alike, a child should never, ever be left alone with a pet unattended. Forcing unwanted interactions can be detrimental to both the animal and the child.
After considering those factors, if you feel you are prepared to own a pet and all that entails, then I believe the benefits are limitless. A few of the consistent benefits noted from research are:
Interactions: Many children with special needs feel more comfortable initiating an interaction with a pet than another person. As a child builds confidence in their interactions with pets they are more likely to initiate interactions with other children as well.
Routines: Children, especially children with autism, thrive on routines. They find a sense of security when they know what will be happening next in their day. Building tasks in their schedule to care for the pet at certain times (feed, take outside, walk them, etc.) each day gives them a sense of security, and a higher likelihood that they will initiate their own routines.
Calming: Hanging out on the couch or quiet space with a pet curled up beside you creates a calming sensation through petting and companionship. If the pet is playful, the pet could be a good distraction from their frustrations as well.
Empathy: As a child learns about interacting with animals in a safe way, they are also learning how different actions make the animal feel differently. Learning how their actions make a pet feel happy, or scared, is developing a sense of empathy. These lessons can then translate to empathizing with people, whose body language can be less predictable.
I wish luck and happiness for anyone deciding to introduce a new pet to their home! I personally could not imagine living a life without the love and support of my furry friends.
Additional Resources
https://www.psychologytoday.com/us/blog/animals-and-us/201505/the-beneficial-effects-animals-children-autism
https://www.autismspeaks.org/science-news/autism-and-pets-more-evidence-social-benefits
https://www.healthline.com/health-news/dogs-offer-companionship-to-autistic-kids-042014
https://autismawarenesscentre.com/animals-benefit-individuals-autism/